Successful transport logistic for ZEDAS
Business platform and driving force for the global logistics and transport industry
17.06.2019 | The leading international trade fair for logistics, mobility, IT and supply chain management took place two weeks ago. 2,374 industry companies and institutions from 63 countries presented themselves at the Munich Exhibition Centre - a new exhibitor record. One of them was ZEDAS GmbH with solutions for railway logistics and asset management for rolling stock and rail infrastructure. The willingness of the large specialist audience to engage in discussions was high.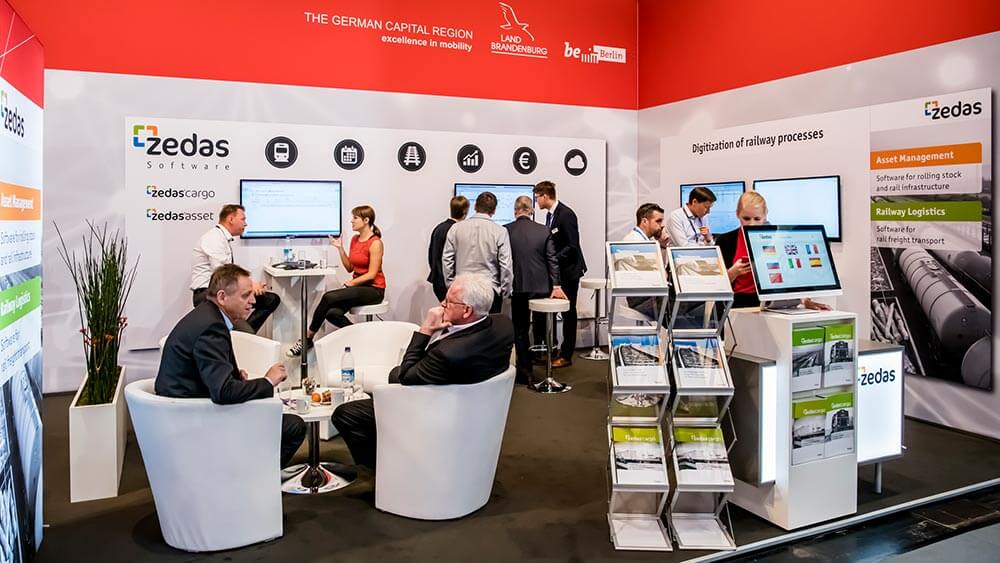 ZEDAS transport logistic / ©WFBB
Wolfgang Jahn, the managing director of ZEDAS GmbH, summarizes "A successful trade fair".
With over 70 partners from 13 countries, the exhibition stand, where the highlights of the products zedas®asset and zedas®cargo were shown live at three workstations, was even better visited than at transport logistic 2017.
Visitors to the stand were particularly impressed by the modern, refreshing and intuitive zedas® user interface. Our trade fair team received feedback here: "You can immediately see the railway know-how in the software. It comes directly from practical experience".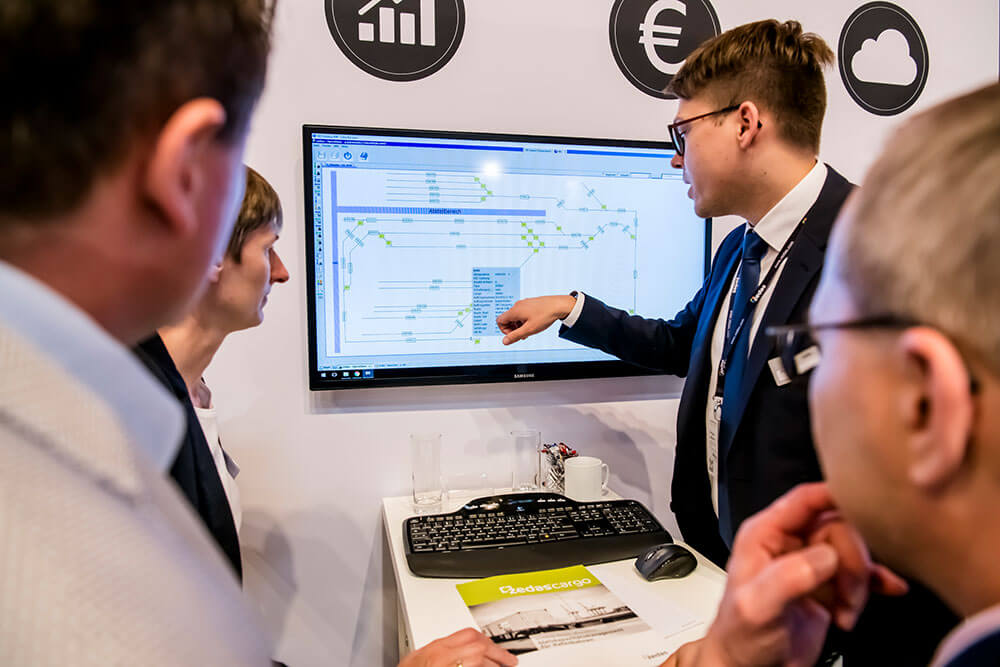 ZEDAS transport logistic / ©WFBB
Highlights
Particular focus was placed on the new extensions. The Opti Planner and the Rail Hub from zedas®cargo. The Opti Planner automates and optimizes, among other things, personnel deployment planning in rail freight traffic. The Rail Hub logistics platform digitizes transport management. Both ensure considerable savings in time and effort. The Opti Planner, because it is responsible for personnel allocation, and the Rail Hub, because the interface between the railway undertaking and the customer allows interaction to take place automatically and the customer is integrated into the process chain. In addition, the platform-independent mobile applications and their interaction with the desktop applications were a source of enthusiasm.
Find out how the Rail Hub optimizes your logistics processes!
The solutions for asset management were also in great demand and were met with enthusiasm during the live demonstrations. In particular, the ECM-conform workshop documentation for rail vehicles, which is created automatically with the integrated plant management system, or extensions such as the Invest Manager. It evaluates the history, master data and planning data and forecasts the necessary requirements and investments for asset maintenance and procurement for the next 20 to 30 years.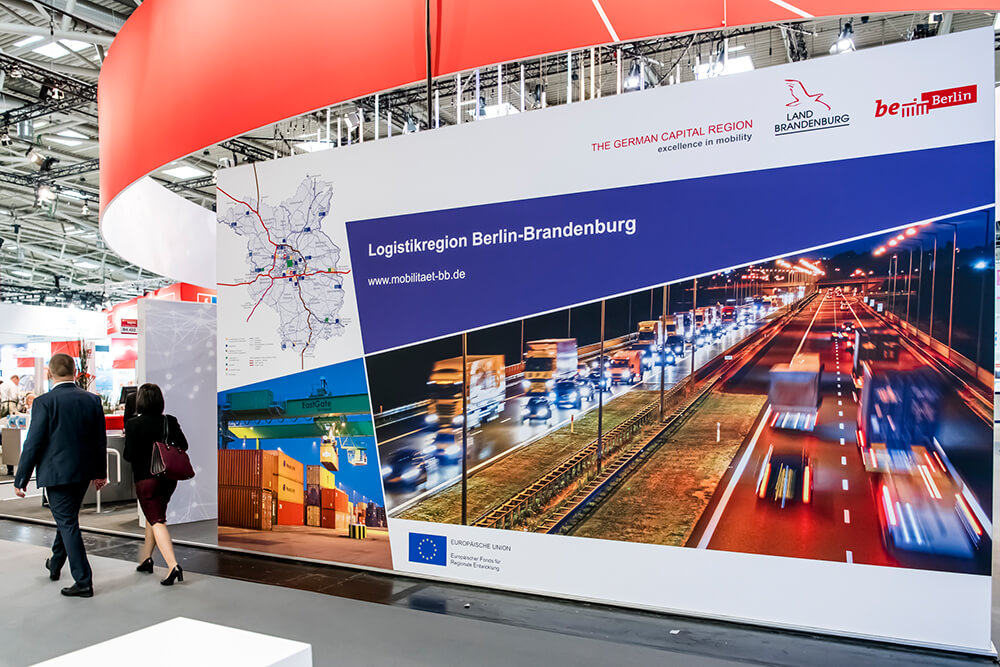 ZEDAS transport logistic / ©WFBB
transport logistic 2021
The enormous worldwide attention paid to the fair, the opportunity to network with experts from all areas of the logistics and transport industry and the extremely positive response from trade visitors at the ZEDAS stand have once again convinced ZEDAS GmbH of transport logistic as the industry's leading trade fair or as Christoph Baum, Head of the Rail Logistics Business Unit, put it: "transport logistic is and remains the most important trade fair for our product zedas®cargo and is becoming increasingly important for zedas®asset".