ZEDAS is partner in artificial intelligence research project
Artificial intelligence supports rail inspection and maintenance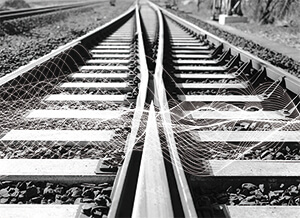 10.12.2021 | Within the framework of the mFUND funding program of the Federal Ministry of Transport and Digital Infrastructure (BMVI), the German Center for Rail Transport Research at the Federal Railway Authority (DZSF), DB Netz AG Frankfurt a.M., the Federal Institute for Materials Research and Testing Berlin, as well as the Institute of Civil Engineering at TU Berlin and Vrana GmbH from Rimsting and ZEDAS GmbH Senftenberg will start a joint research project in December. The goal is AI-based analysis of rail inspection data to optimize defect detection, assessment and maintenance planning.
"As experts in asset management and maintenance of linear extended objects in the field of rail infrastructure, we are looking forward to working together on this exciting project for us," Christoph Baum, Head of Research & Development.
Learn more directly about the maintenance software for railway installations.
The project is coordinated by the DZSF and funded by the BMVI with around 1.9 million euros over the period from December 2021 to November 2024.
The aim is to develop an IT tool for railway infrastructure maintenance, which allows the efficient use of data collected during test runs through the use of artificial intelligence (AI). This IT tool will be tested and evaluated in practice on lines in the DZSF's "open digital test field"in the Lusatian lignite mining area. Access to the data collected in this area will stimulate further research activities in the region affected by structural change.
The maintenance of the rail infrastructure has so far mostly been carried out according to preventive concepts: Which maintenance measures are carried out is decided on the basis of measurement and test data on the condition of the rails from regular inspection runs. However, these data are only partially evaluated automatically and only in isolated cases allow precise conclusions to be drawn about the actual fault patterns and their extent.
In future, AI will support the entire process - from data acquisition from the testing systems and analysis to decision-making and visualisation. " Through better knowledge of the rail condition and more precise classification of faults, an optimised evaluation of data from the rail testing will be made possible," says Mike Fieber, who will be responsible on the part of DB Netz AG for the application of the project results during the course of the project and beyond, if necessary. In this way, the project lays the foundation for condition-based maintenance and increases the availability of the rail infrastructure while reducing life cycle costs.
Partner :
Further information on the research project can be found on the pages of the DZSF
Learn more directly about the maintenance software for railway installations
---