Companies with special achievements
14.11.2017
ZEDAS GmbH Winner of the Zukunftspreis Brandenburg 2017
On Friday, November 10, 2017, Managing Director Wolfgang Jahn, as a representative of ZEDAS GmbH, proudly accepted the award "Winner of the Future Prize Brandenburg 2017" at the ceremony in Schloss Neuhardenberg.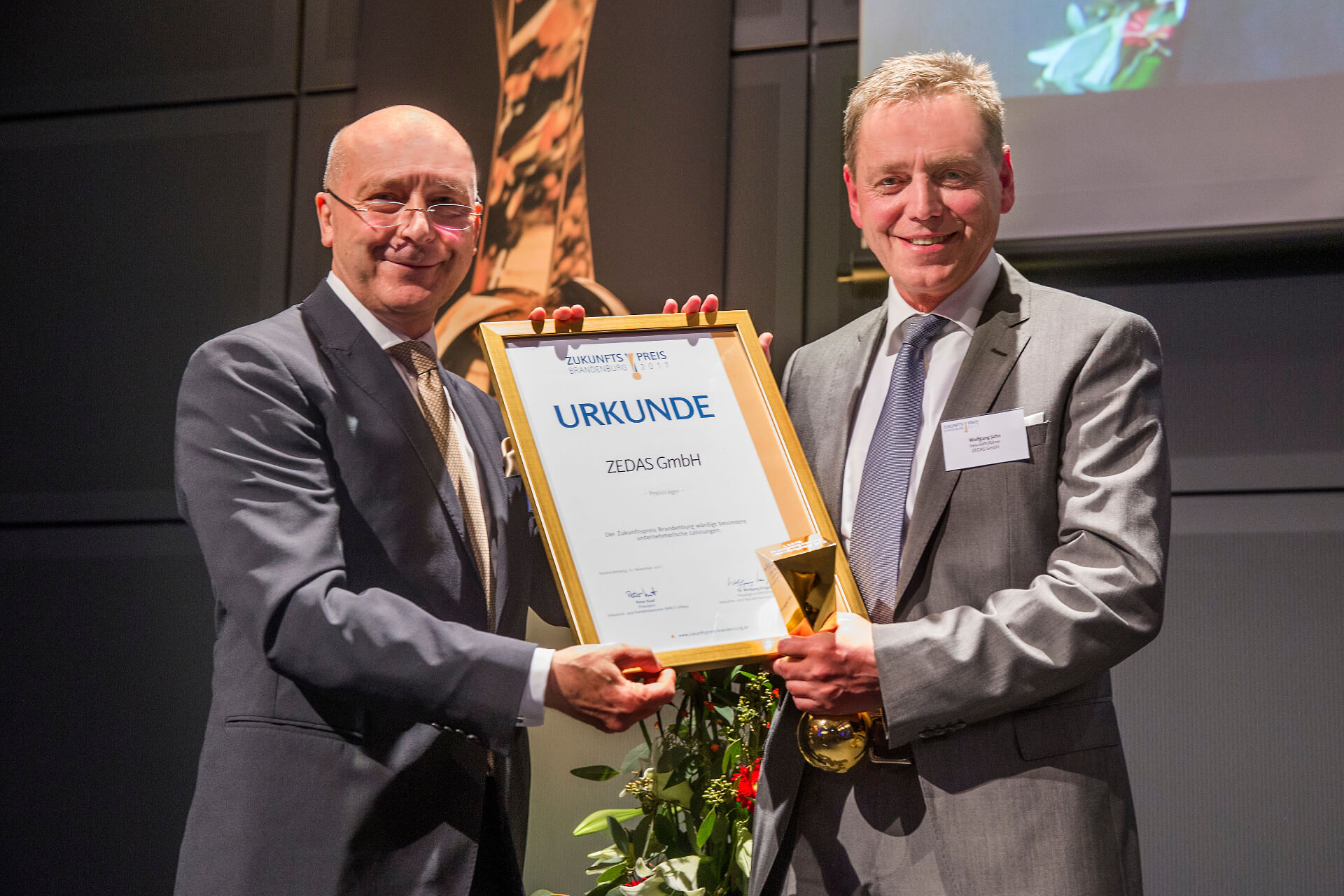 Peter Kopf (President of the IHK Cottbus) presents the stele and the certificate to Wolfgang Jahn (Managing Director ZEDAS).
[Picture: Winfried Mausolf, Publisher: Zukunftspreis Brandenburg GbR]

The ZEDAS GmbH was awarded as a winner in addition to five other companies from the state of Brandenburg, because the jury honored:
"The company, founded in 1990, has successfully gone from pure seller to manufacturer. Today, ZEDAS GmbH is a highly specialized, internationally active software provider for logistics management. It is involved socially in the region and lives the cooperation of economy and science."
Creative and innovative entrepreneurs, who invest in the future even in difficult times, are everywhere in the state of Brandenburg. To honor their achievements, the Future Prize has been awarded for 14 years now.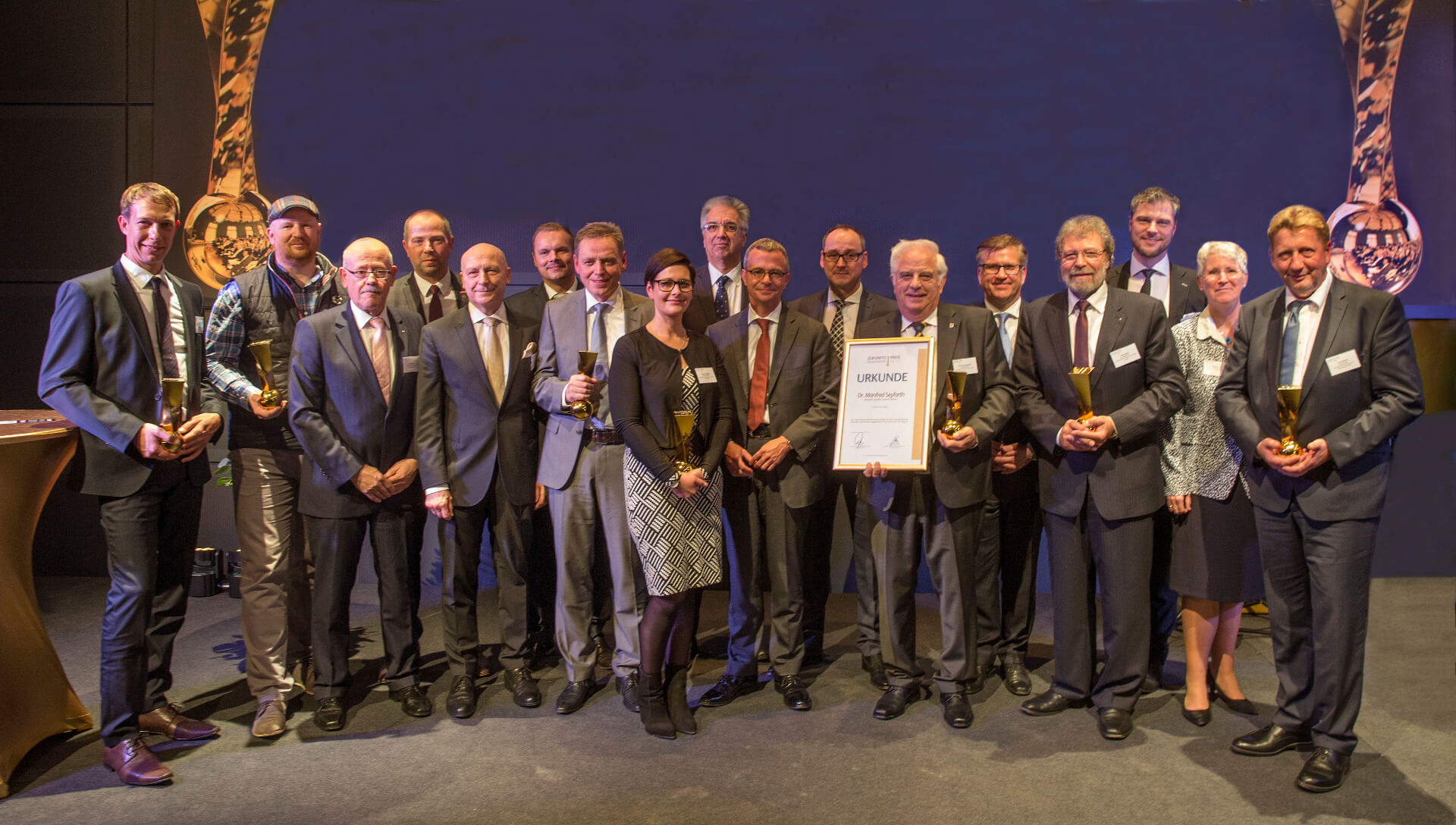 Group photo of the six winners of the Zukunftspreis Brandenburg 2017
[Picture: Winfried Mausolf, Publisher: Zukunftspreis Brandenburg GbR]