ZEDAS GmbH awarded as a finalist
12.09.2017
Coveted business award brought to Brandenburg
On September 9, 2017 ZEDAS GmbH was honored at the awards gala in Dresden as a finalist in the competition "Großer Preis des Mittelstandes".
In recognition of the long-term positive overall development of the company, ZEDAS GmbH was honored as one of five companies from Berlin / Brandenburg with the "Finalist" award of the coveted business prize by the Oskar Patzelt Foundation. This makes the Senftenberg company one of the top companies in Germany. The managing director Mr. Jahn accepted the award with pride. Three other companies from the region of Berlin / Brandenburg have received the big prizewinner statue. In the network of the best ZEDAS has prevailed against more than 250 participating companies in Berlin and Brandenburg!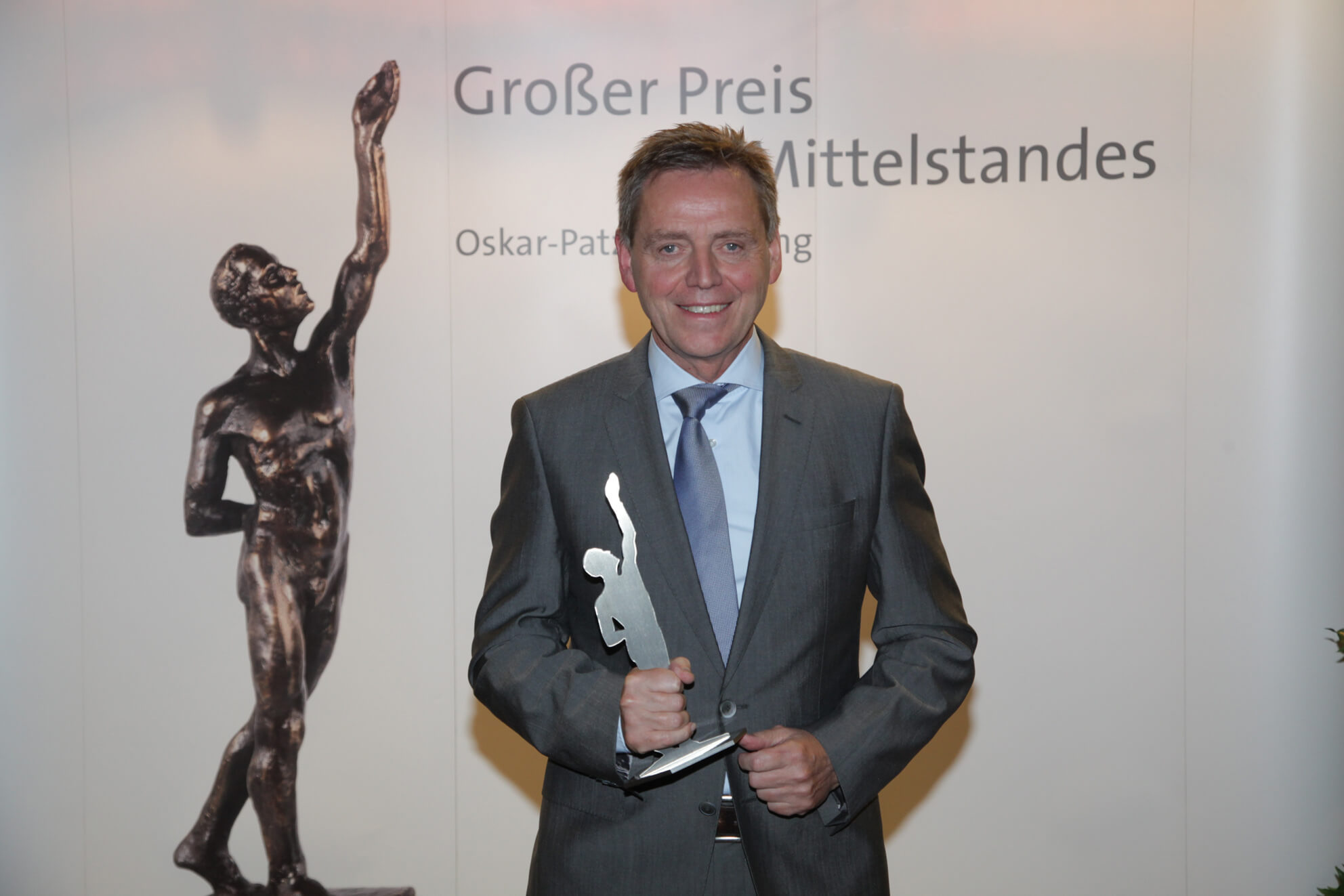 © Boris Löffert / Oskar-Patzelt-Stiftung
The selection criteria were: overall development of the company, creation and securing of jobs, modernization and innovation, commitment in the region, service and customer proximity / marketing. "We are very pleased about the award and thank the BTU Cottbus Senftenberg for the nomination and the Oskar Patzelt Foundation for the appreciation of our of work.", Managing Director Wolfgang Jahn, ZEDAS GmbH.