Whitepaper: Maintenance strategies in the rail industry
Overview of the differences between the individual maintenance strategies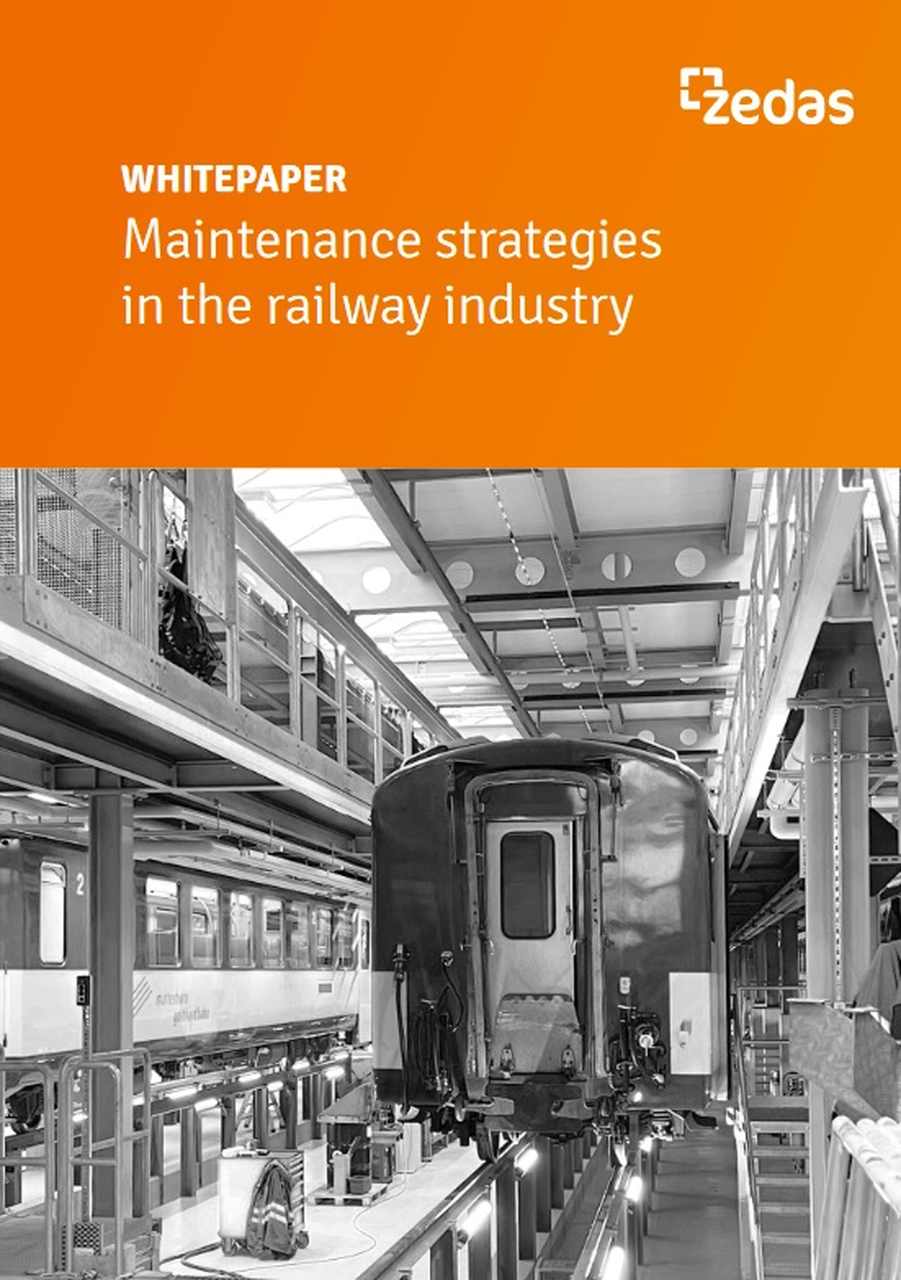 In the past decades, technical development has taken a rapid path - also in the railway sector. Rail vehicles and railway facilities are becoming more and more complex and efficient. It is therefore all the more important that the systems are in perfect operating condition and ideally working without malfunctions or total failures. Maintenance strategies are an important prerequisite for this.
Maintenance strategies can be used to achieve various overriding goals, e.g. extending the life expectancy of rail vehicle fleets and railway facilities while taking a given budget into account, reducing disruptions or even preventing system failures. The management can pursue different maintenance strategies, so that there is not just "one" strategy - different approaches are suitable for different components. But what are the concrete maintenance strategies for the railway sector and how do they differ?
In our whitepaper we give you answers to the most important questions on this topic, such as:
What maintenance strategies are there?
What are the advantages and disadvantages of the individual maintenance strategies?
What is meant by the buzzword predictive maintenance?
Which maintenance strategy offers the greatest benefits?
How do I choose the right maintenance strategy for my company?
Who is the white paper suitable for?
Railway infrastructure owners and infrastructure managers of railway facilities
Railway undertakings (RUs) in passenger and freight transport
Owners, operators, lessors
manufacturers
Workshops and maintenance service providers
Download the whitepaper now for free