Digital workshop assistant for efficient maintenance documentation - zedas®asset Touch
The smart solution for paperless maintenance
zedas®asset Touch as a mobile workshop solution enables efficient and user-friendly recording, documentation and processing of repair and maintenance orders.
The previous paper-based order management and maintenance documentation in the workshop are now completely digitalised. Repair and maintenance orders are processed directly on site using ECM-compliant documentation with a tablet. zedas®asset Touch is already fully configured and thus ready for immediate use. Compared to a freely configurable solution, this significantly reduces both time and resource consumption and minimises the technical risk that would otherwise have to be taken on by the company itself.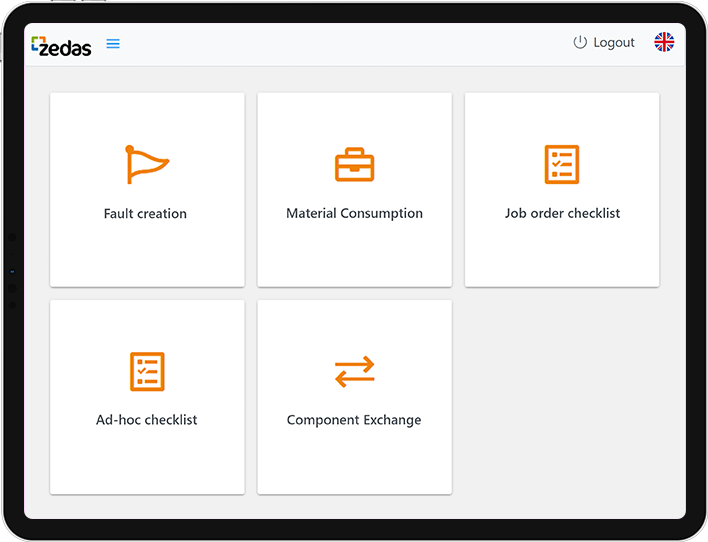 The reduced graphical user interface of the workshop assistant zedas®asset Touch provides a quick overview of all user-specific activities and allows concentration on individual tasks. Thanks to the well-proven operating concept, tasks can be selected and processed quickly and easily by touch. Keyboard entries are avoided as far as possible and alternative functionalities such as scanning a QR code are offered instead. Workshop personnel can immediately access the information they need, minimising time-consuming queries and input errors.
The digital assistant navigates the user through each individual step. Input fields and selection options ensure that the employee saves all necessary data without errors. The integrated push function allows orders, processes and checklists to be processed simultaneously by several employees.
---
Webinar
Mobile Assistance Systems in Railway Maintenance
In the online seminar, we show you how to use specific assistance systems and mobile apps to significantly simplify maintenance and documentation.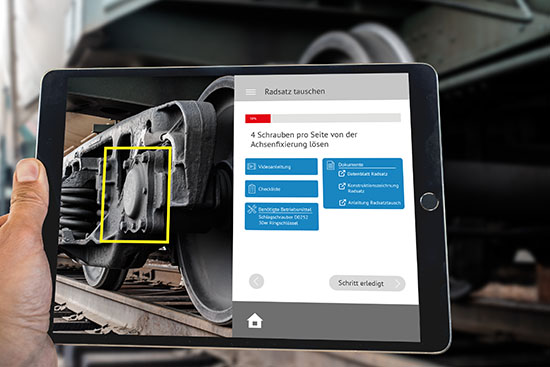 ---
The digital assistant helps the workshop employees to:
Document material consumptions
Record working hours, measured values and consequential faults
Complete checklists, work through them and release the vehicle
Advantages for management by using the digital assistant:
Establishment of an efficient, digital process chain
Complete and consistent database as the basis for reliable forecasts
Increase employee satisfaction through simplification of processes
Low training effort due to assistance-based workflows and intuitive operation
Low administrative effort thanks to simple access via browser
Through the combination with the zedas®asset Stock Manager, an automatic update of the stock takes place as components are posted from the stock.
Overall, the use of the digital assistant zedas®asset Touch offers numerous advantages that contribute to more efficient maintenance. The assistant-based workflows and intuitive operation facilitate the work of workshop employees and significantly reduce the error rate. Especially in times of a shortage of skilled workers, a digital workshop assistant is a real support.
Mobile working with digital assistant
Continuous digital maintenance process
Audit-proof documentation according to ECM standards
Real-time data for all stakeholders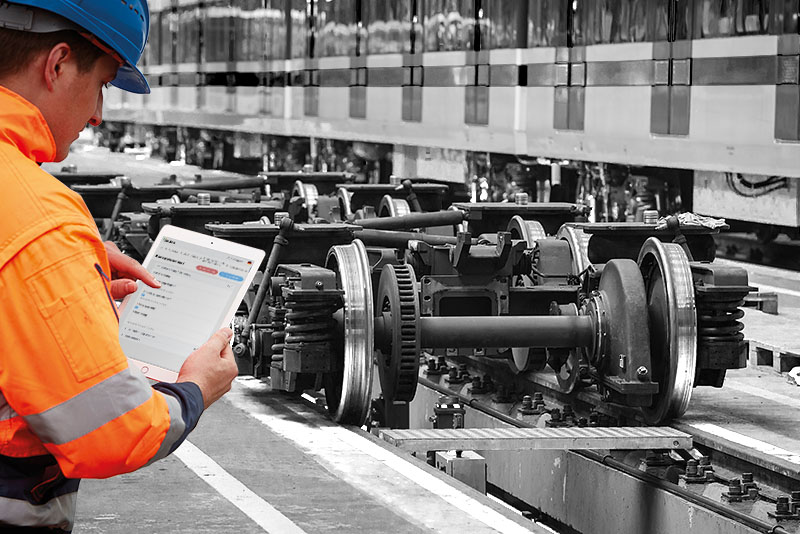 Functions of zedas®asset Touch
Component change recording

Intuitive component change via drag&drop
Intelligent component pre-selection and validation of the installation position
Automatic, complete documentation in the CV file

Completion and processing of checklists

Individually configured checklists (e.g.: with checkboxes, selection lists, text fields, counter entry, document upload) are available to the employee for the use case
Document-safe storage of user and time stamp for each checkpoint
Recording of meter readings, which are written directly to the meter history of the corresponding object

Simplified recording of faults and defects on the basis of predefined function groups
Real-time access to up-to-date data at all times
Stand-alone checklists for the documentation of ad-hoc activities
Recording of material consumption

Input of storage location, materials and quantities
Change of a material reservation in case of over- or under-consumption
ECM-compliant, digital documentation
One-time, digital documentation - no double data entry
The maintenance organisation benefits from a complete, correct and consistent database for meaningful analyses and forecasts.
---
Read more about zedas®asset - the software for asset management