Senftenberg company of the year 2017
03.04.2018
ZEDAS was honoured as company of the year 2017 by the town of Senftenberg
at the spring reception of the town of Senftenberg in the Kaiserkrone Brieske on 28.03.2017, the mayor Andreas Fredrich reviewed the milestones of 2017 in the town of Senftenberg, in an entertaining way. The high point of the event was the award ceremony, in the following categories: Company of the year 2017, association of the year 2017 and team of the year 2017.
Our Managing Director Wolfgang Jahn, got a nice surprise, when ZEDAS GmbH was given the award for "Company of the year 2017".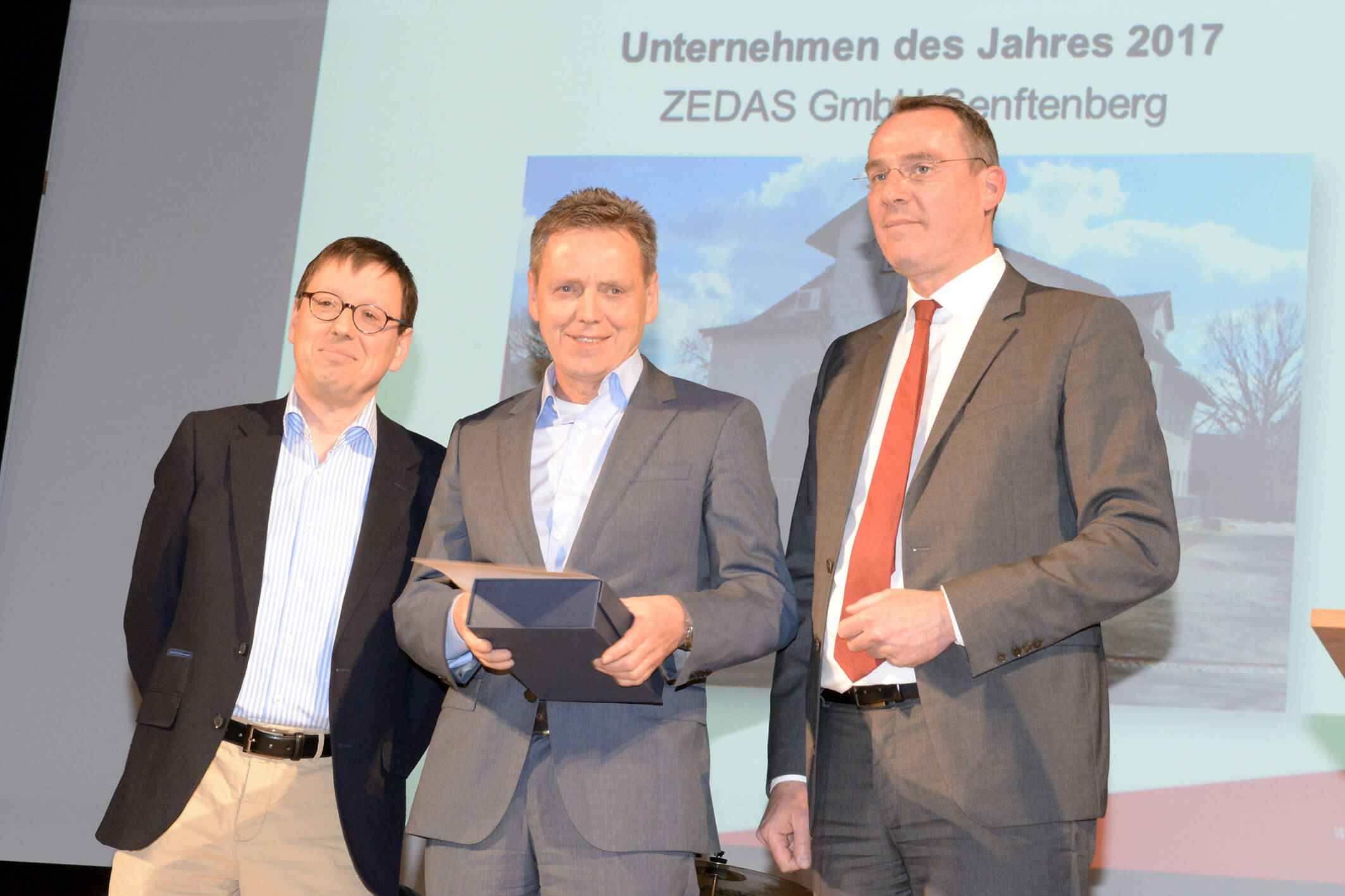 Picture: Tilo Schenker (left), Wolfgang Jahn (middle), Andreas Fredrich (right)
The laudation was given by the Managing Director of the Senftenberg "Company of the year 2016", Tilo Schenker, Getränke Schenker Fachgrosshandelsgesellschaft mbH.
In his speech, Schenker pointed out that on the one hand, ZEDAS significantly contributes to increase the level of awareness of the town of Senftenberg and the region, with its international projects. On the other hand, he talked about the importance of ZEDAS for his company, and described almost 20 years of trustworthy collaboration, and the consistently excellent service.
We are delighted to receive this appreciation, and would like to thank the town of Senftenberg for the award.
A big thank you to all our employees, who made the prize possible with their team performance.