Review: User Conference 2012
29-03-2012
Exciting talks, interesting conversations, satisfied customers
Customers and PC-Soft met for user conference 2012 at the Radisson Blu Hotel in Cottbus on 22 and 23 March 2012.

The guest lecutures from our customers, who reported from everyday situations with zedas®, were the highlights on the first day:
Jan Pannbacker, Enercon
Johannes Winter, DCC Doppelmayr Cable Car
Wolfgang Jussen, Repower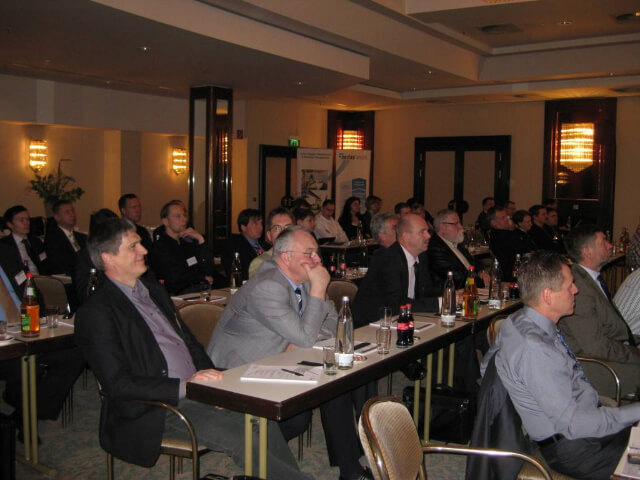 The second day was devoted to individual product groups:

New modules and functionalities have been introduced to our users.
The conclusion of our customers after two days of intense meeting was very positive.
PC-Soft wants to thank all participants for their interest and looks forward to future user conferences.