Predictive maintenance through intelligent data management
Digital workshop by means of plant management system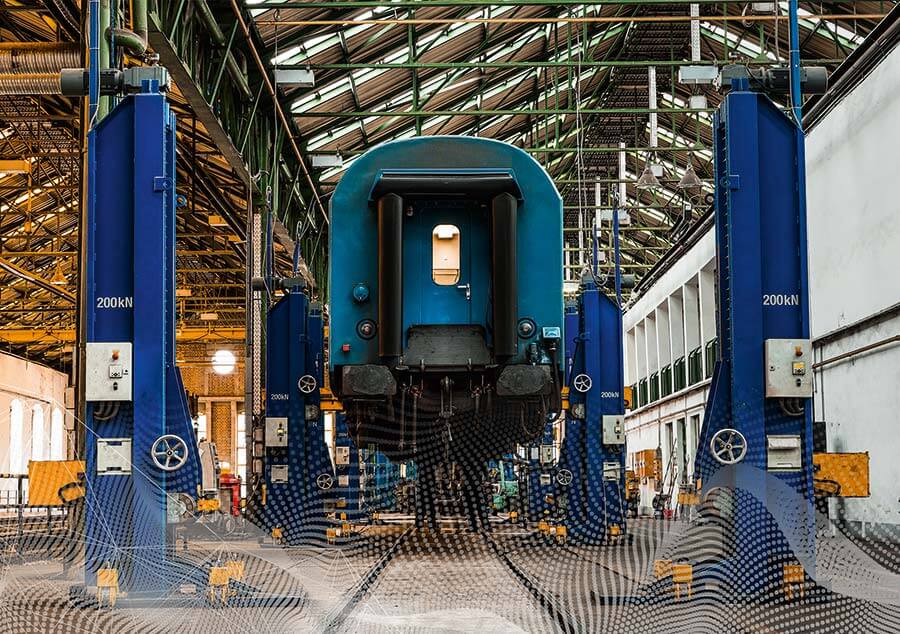 For a reliable and at the same time economical transport operation, the vehicles must be available at all times and meet all safety requirements. The service life of vehicles and vehicle components must be maximised and reliability and availability increased. Conventional maintenance practices are reaching their limits.
"The aim is therefore to provide all the information, analyses and forecasts for each vehicle type that are required for an optimal and predictive maintenance strategy," explains Gritt Hannusch, Head of Plant Management.
In the age of the digital workshop, the analysis of measurement and operating data and maintenance information therefore plays an increasingly important role. As an analytical information system, the software is able to collect and analyze data and bring it to life. Operating data, master data, corrective and preventive maintenance data are evaluated centrally and continuously updated. Measurement and operating data are loaded into the system via interfaces, and maintenance and condition information is recorded by the employees. Mobile apps, which offer online and offline functionality, also enable the workshop employees and the mobile service team to record data digitally. Interfaces also close the gap to external maintenance service providers.
The central data management offers the possibility to relate all information to each other in order to give the user target-oriented up-to-date information, e.g. on fleet status, current malfunction behaviour and necessary maintenance. In addition, malfunctions are predicted, thus ensuring timely and, above all, anticipatory intervention.
Predictive maintenance is only possible through intelligent data management, since weak points are automatically analyzed and the failure of vehicle components or railway infrastructure can be predicted.
The digital asset management system zedas®asset significantly optimizes maintenance processes. They enable higher vehicle availability and uniform utilization of the workshops. Rail vehicle operators thus receive precise predictions about future failures, especially of wear parts. zedas®asset centrally consolidates all data in the maintenance process and evaluates it continuously in all directions. In this way, the user always keeps an eye on the current status of his vehicles and infrastructure. On the basis of the data, a predictive
Maintenance possible, which avoids unnecessary maintenance schedules and unplanned downtimes. The systems create the appropriate duty rosters and order spare parts in good time via the digitally integrated warehouse management system.