Hot off the press:
zedas®cargo - the logistics software for long-haul traffic
In this booklet you receive shortly an overview of the optimized and digitized logistic for railway traffic with zedas®cargo. Find out how you improve your logistic management with the logistic plattform Rail Hub as well as you automatize your personnel planning with the so called Opti Planner.
Companies who want to be successful in rail freight transport in the long-term don't just have to plan transport services efficiently but also keep an eye on the profitability of orders at all times.
This is exactly where the integrated product concept of zedas®cargo comes in. The focus is on the entire added value of railway undertakings. Our modular standard software creates continuous digital information flows and provides a consistent database for all core processes in the company. Key figures as well as statistics are available at the touch of a button.
The software solution zedas®cargo covers various functions regarding calculation contract, planning, operation, invoicing and controlling: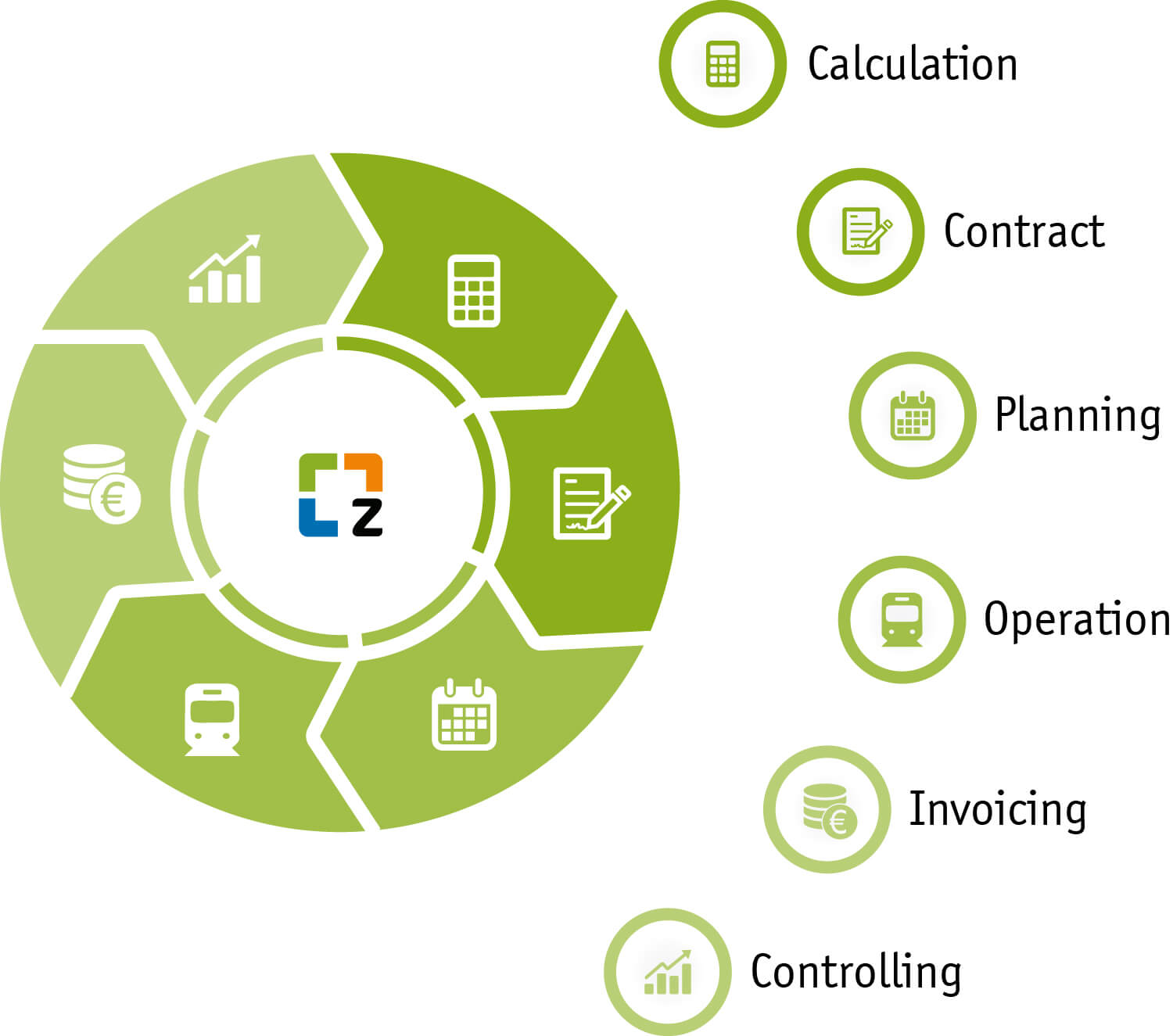 To get more information about our software solution zedas®cargo click here.