Digital assistant for railway workshops
Efficient and careful maintenance – at a touch
07.10.2022 | We have been providing mobile solutions for zedas®asset users for over 10 years. Rising user requirements and developing technologies drive us continuously to improve work in the workshop. The new extension zedas®asset Touch combines digital process support and user-friendliness, offering workshop staff even more help with their tasks and documentation duties.
Tailored to the needs of the workshop
zedas®asset Touch helps to digitise the previous paper-based maintenance documentation in the workshop. Repair and maintenance orders are documented directly on the tablet in an ECM-compliant manner. During the processing of orders, material consumption and the completion of maintenance measures are simply reported back on the mobile device. The intuitive user interface, assistance-based workflows and checklists make it easy for even inexperienced workshop employees to enter all necessary data without errors.
The goal is to digitise maintenance documentation in simple steps from the very beginning. The entries flow into the zedas® Asset Management System in real time and are available for follow-up orders or operational releases. There are no media discontinuities or duplicate work and no congestion during order feedback.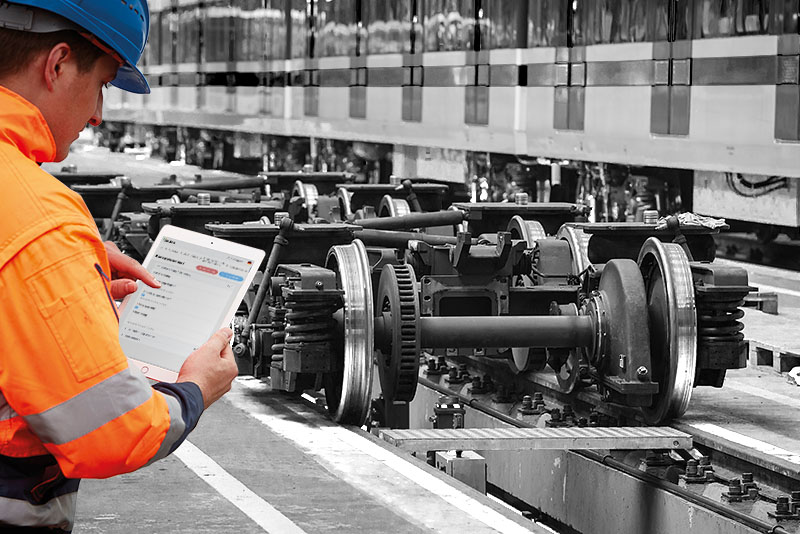 Benefits for workshop personnel and maintenance organisation
Development of an efficient, digital process chain
Optimised range of functions especially for activities in the workshop
Low training effort due to assistant-based workflows and intuitive touch operation
Real-time access to current data at all times
Simultaneous processing of an order by several users
Complete and correct database as a basis for meaningful analyses and forecasts
The maintenance organisation benefits from comprehensive, correct and consistent data for useful analyses and forecasts.