ZEDAS at transport logistic 2023: Smart software solutions for shunting and long-haul transport
Use of the potential of integrated railway processes!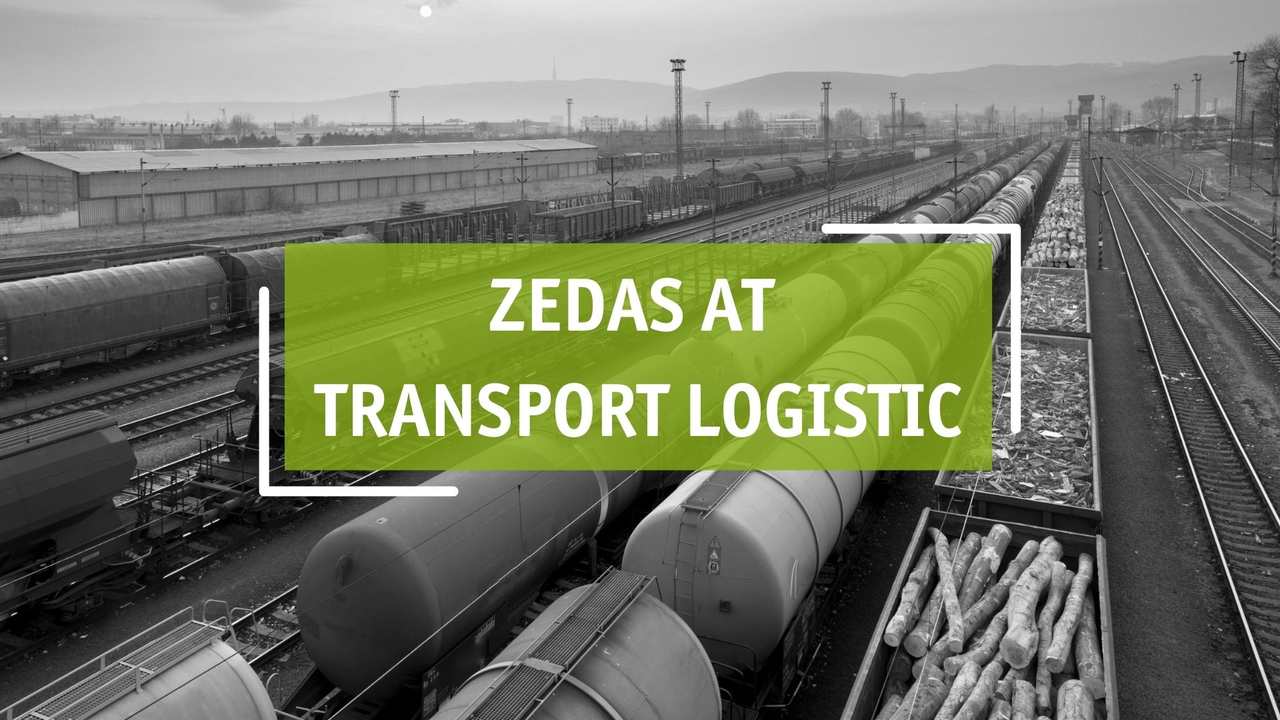 19.04.2023 | ZEDAS GmbH will once again be an exhibitor at the transport logistic 2023 in Munich and present its software solutions zedas®cargo and zedas®asset. Visit us at the joint booth Berlin-Brandenburg in Hall B4 – Booth 317/418!
With zedas®cargo, shunting and long-haul traffic become even more efficient
In long-haul transport the zedas®cargo system integrates all actors inside and outside the railway company and maps all typical processes along the value chain in a fully digitalised way - from planning to day-to-day operations to invoicing (from order to cash). The solution is suitable for all railway undertakings (RUs)hat are active in block train traffic or in intermodal traffic / combined transport.
In the area of Shunting traffic supports zedas®cargo the dispatching and shunting of wagons on the last mile, in the port or factory. As standard software, zedas®cargo maps the typical processes of shunting dispatching, such as train entry / exit, the shunting procedure up to the completion message, dispatching with visual track graphics as well as accounting and reporting.
Our highlights at this year's transport logistic:
Efficient task completion with the zedas®cargo app for shunting employees
Less manual processes thanks to paperless train dispatch via app incl. AI-supported wagon number recognition
Rail Hub for successful customer integration in rail operations
All-in-one offer: With the central ZEDAS TAF service from a single source, we take care of the procurement, configuration, operations and maintenance of the TAF/TAP TSI components
Seamless connection of logistics and maintenance management
ZEDAS offers the leading product suite for the seamless connection of shunting and rail freight transport (zedas®cargo) with fleet and maintenance management (zedas®asset). The automated information flow significantly reduces the need for coordination between the areas.
In addition to logistics management, ZEDAS will also be showing the zedas®asset system to all interested participants at transport logistic - the integrated solution for the efficient management and maintenance of rail vehicle fleets and rail infrastructure. Our asset management system supports you in planning, controlling and managing your maintenance processes in a condition-oriented and cost-optimised manner and in operating your assets economically. Thanks to automatic ECM-compliant documentation, you are always on the right side with zedas®asset.