Whitepaper: Maintenance planning vs. asset management in the rail industry
Overview of differences and benefits of software systems for railway maintenance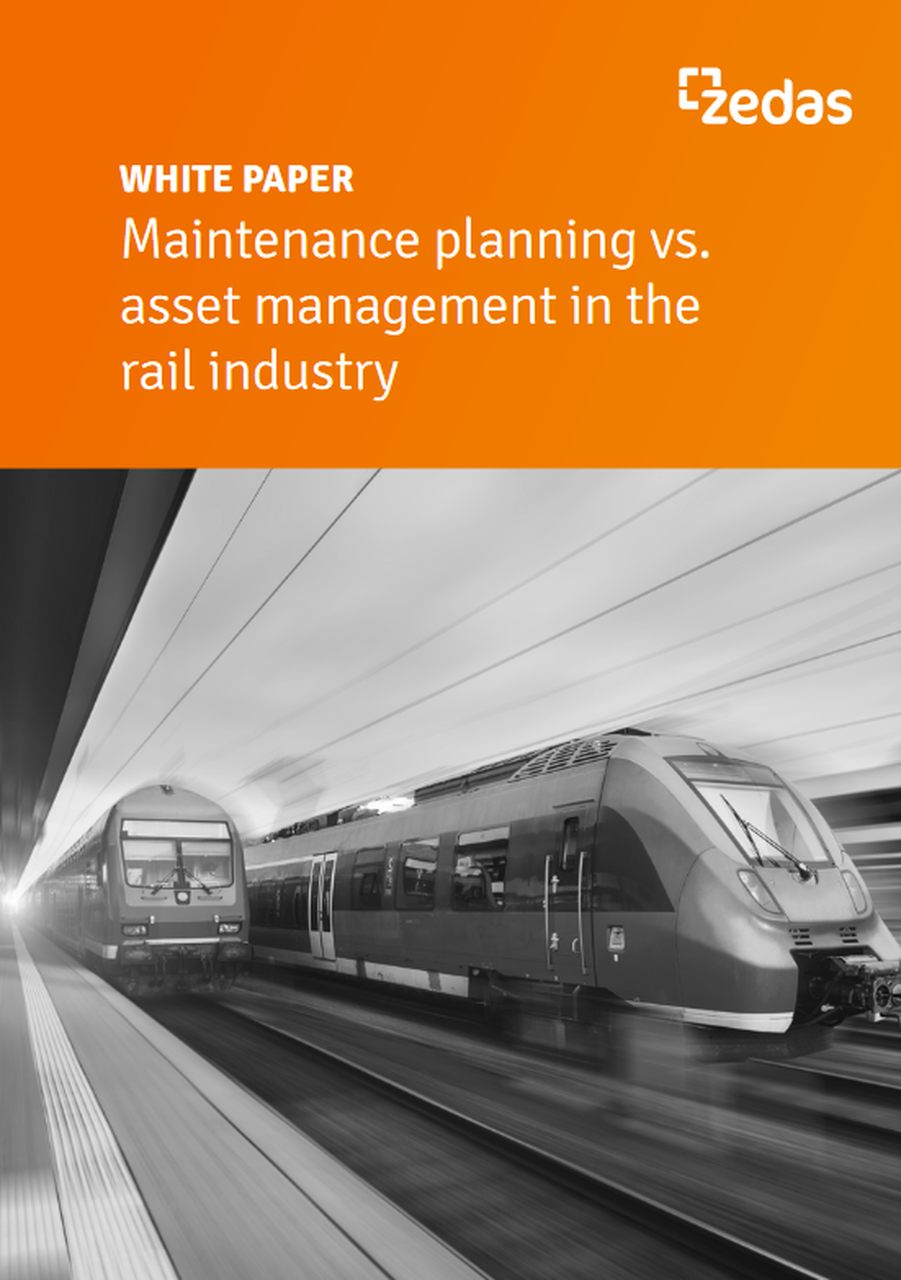 13.01.2023 | Maintenance planning and asset management occupies many companies in the railway industry. Rail vehicles and railway systems have not only become more efficient in recent years, but also more and more complex. It is therefore all the more important that the systems are always in perfect condition and that failures are avoided as far as possible. Because long-term plant downtimes can lead to sales losses and unplanned costs. In order to avoid this, the topics of maintenance and asset management are playing an increasingly important role.
Maintenance planning and asset management systems help Railway Undertakings (RU) and Railway Infrastructure Owners avoid some of the most common mistakes when managing their vehicle fleets and railway assets. If a company does not have any processes, experience has shown that they tend to neglect important aspects in the life cycle of a plant. A software system for railway maintenance is therefore worthwhile simply because of the costs that are saved by avoiding errors. But what exactly do these software systems mean and what is the difference?
In our comprehensive whitepaper we give you answers to the most important questions on this topic:
What is maintenance and asset management?
What maintenance measures are there?
What are the requirements for a maintenance planning system?
Which additional requirements are taken into account in an asset management system?
What are the areas of risk and safety management, energy and environmental management, quality management, project management and knowledge management in asset management?
What are the benefits and advantages of such software systems?
Who is the whitepaper for?
Railway infrastructure owners and infrastructure managers of railway facilities
Railway undertakings with their own rolling stock
Manufacturer
Holder and Operator
Workshops and Maintenance service providers
Download the whitepaper now for free and take advantage of the opportunities of digitization!