Successful trade fair for ZEDAS at TRAKO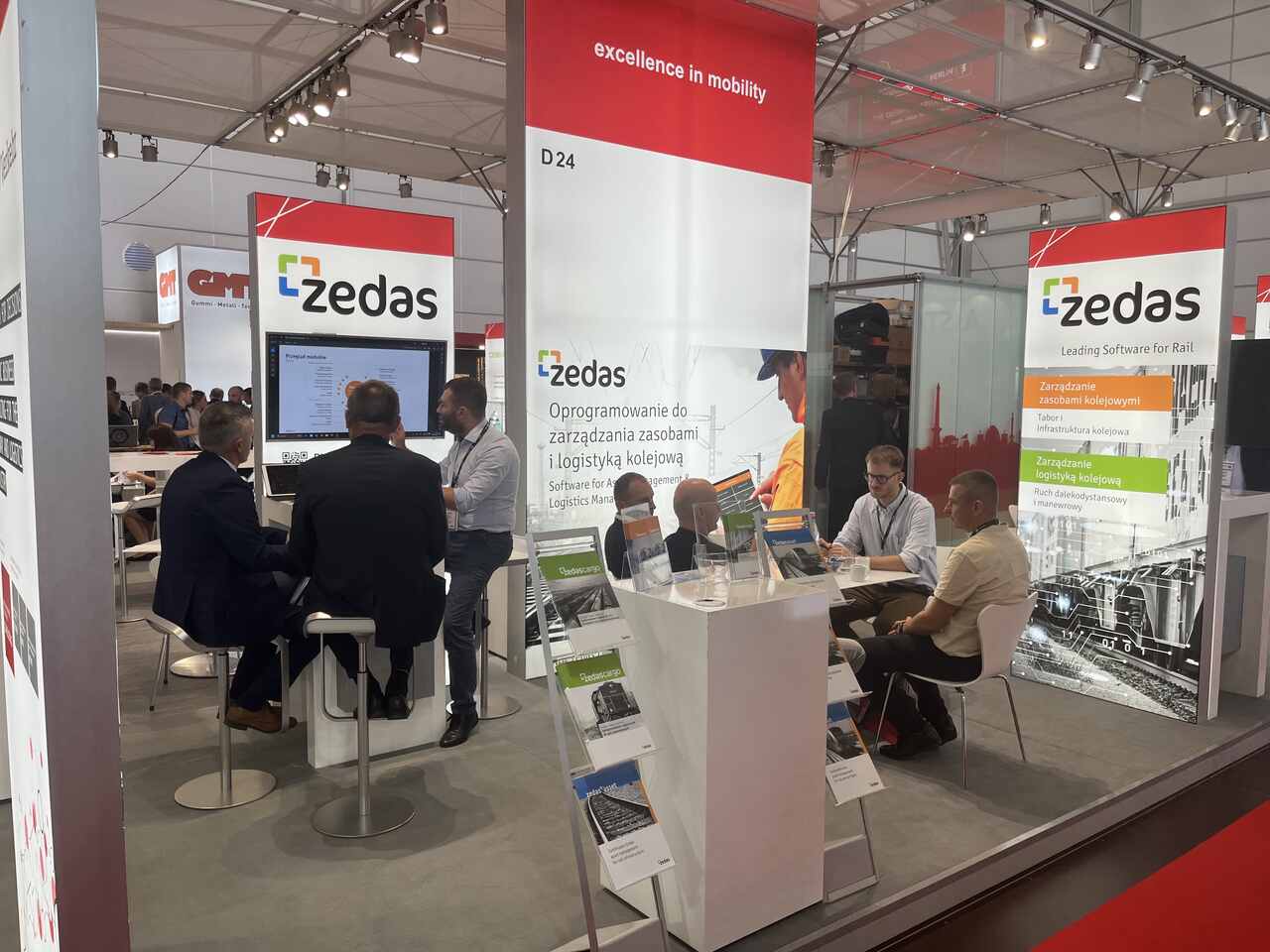 27.09.2023 | From 19 to 22 September 2023, the Polish railway trade fair TRAKO in Gdansk once again opened its doors to the European railway industry. For us as a railway software manufacturer, this was already the third appearance at the Polish trade fair. TRAKO recorded a renewed growth spurt compared to previous years.
For ZEDAS, TRAKO is one of the most important meetings of the railway industry. With a focus on the Polish market, our experts met Polish railway companies, public transport operators and infrastructure companies but also management consultants and freight transport companies from different regions of the country.
Great interest in the area of asset management
ZEDAS GmbH welcomed around 50 visitors from ten countries to the joint stand of the states of Berlin and Brandenburg, who were able to see for themselves how the zedas®asset and zedas®cargo product suites work. In particular, our industry-specific solution zedas®asset for the asset management and maintenance of rail vehicles and rail infrastructure met with great interest among the broad professional audience. The handling of large amounts of data - such as vehicle and component data, documentation, measurement data - in growing companies was a major topic. Especially the possibilities of mobile working - such as zedas®asset Touch or the apps in freight transport including AI-based wagon number recognition - were in great demand.
The Polish trade audience in particular was open-minded and enthusiastic about the software solutions. Not least because ZEDAS GmbH is also active on the Polish market through its subsidiary in Warsaw.
"A clear trend is emerging in the digitalisation of the railway industry: instead of uniform software solutions, there is increasing demand for specialised industry solutions that can be integrated very well into the existing system landscape. The integration of employees and, above all, the usability of mobile solutions are also a focus here.", Thomas Landskron, Head of Sales, sums up this year's TRAKO.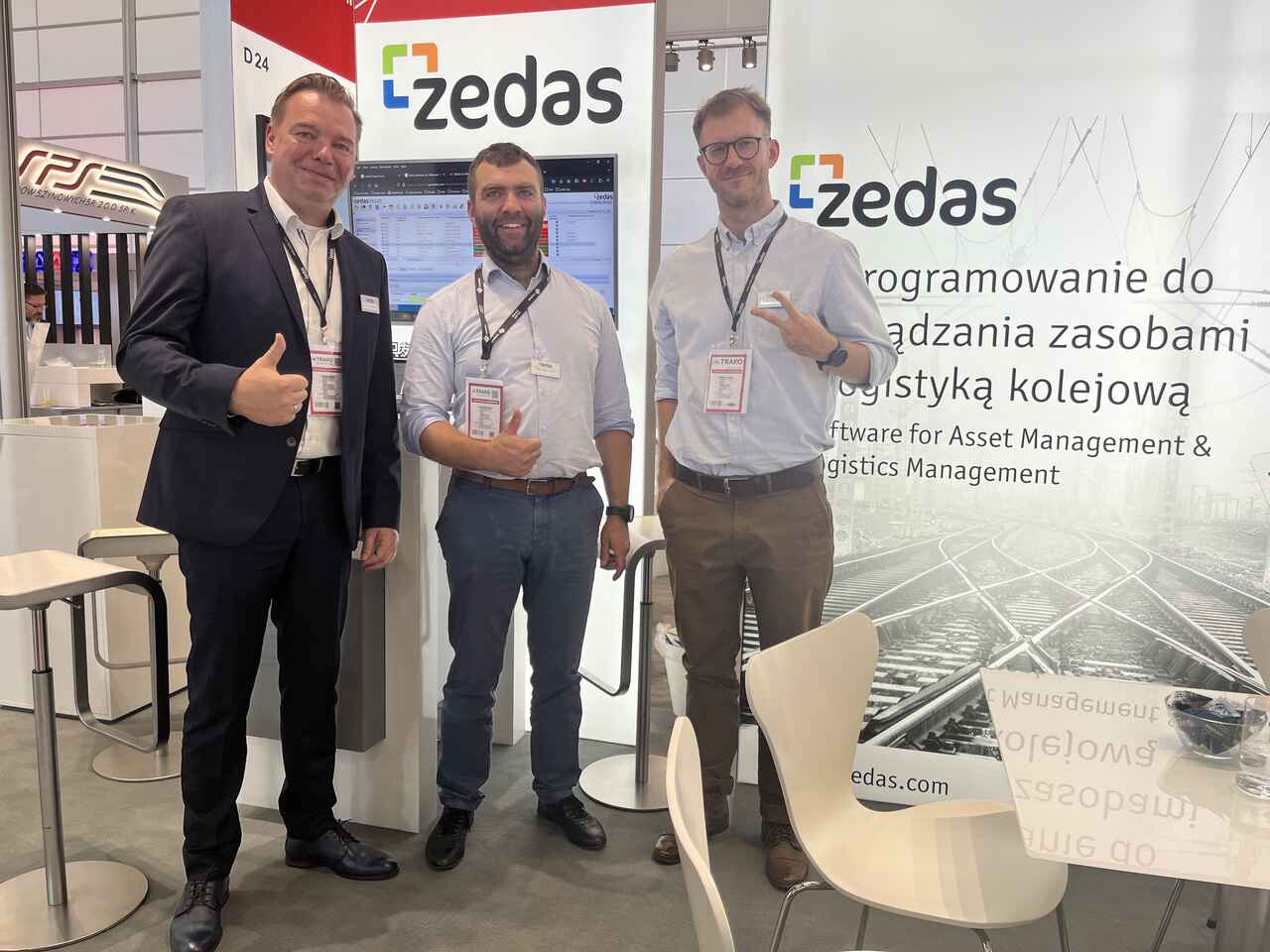 TRAKO as an important trade fair for ZEDAS
Krzysztof Łukasik, Sales Manager and Business Development Manager of ZEDAS Polska, will continue and deepen the discussions in the coming weeks. He will be happy to organise workshops and software presentations to develop solutions that can help our partners and customers to manage better planning in the workshop, to create ECM documentation or to organise service teams for rail infrastructure maintenance work more easily.
ZEDAS GmbH sees the developments on the Polish market as positive. TRAKO offers us as a company a good platform for networking with experts in the field of rail logistics and asset management from Poland and other nations.
We would like to thank all visitors for a successful trade fair in Poland and are already looking forward to welcoming you again at TRAKO 2025.
Learn more about zedas®asset.
Learn more about zedas®cargo.