Successful user conference: This was the ZEDAS Summit 2023
From keynote speeches and technical discussions to live demonstrations in the field of rail maintenance and rail freight transport.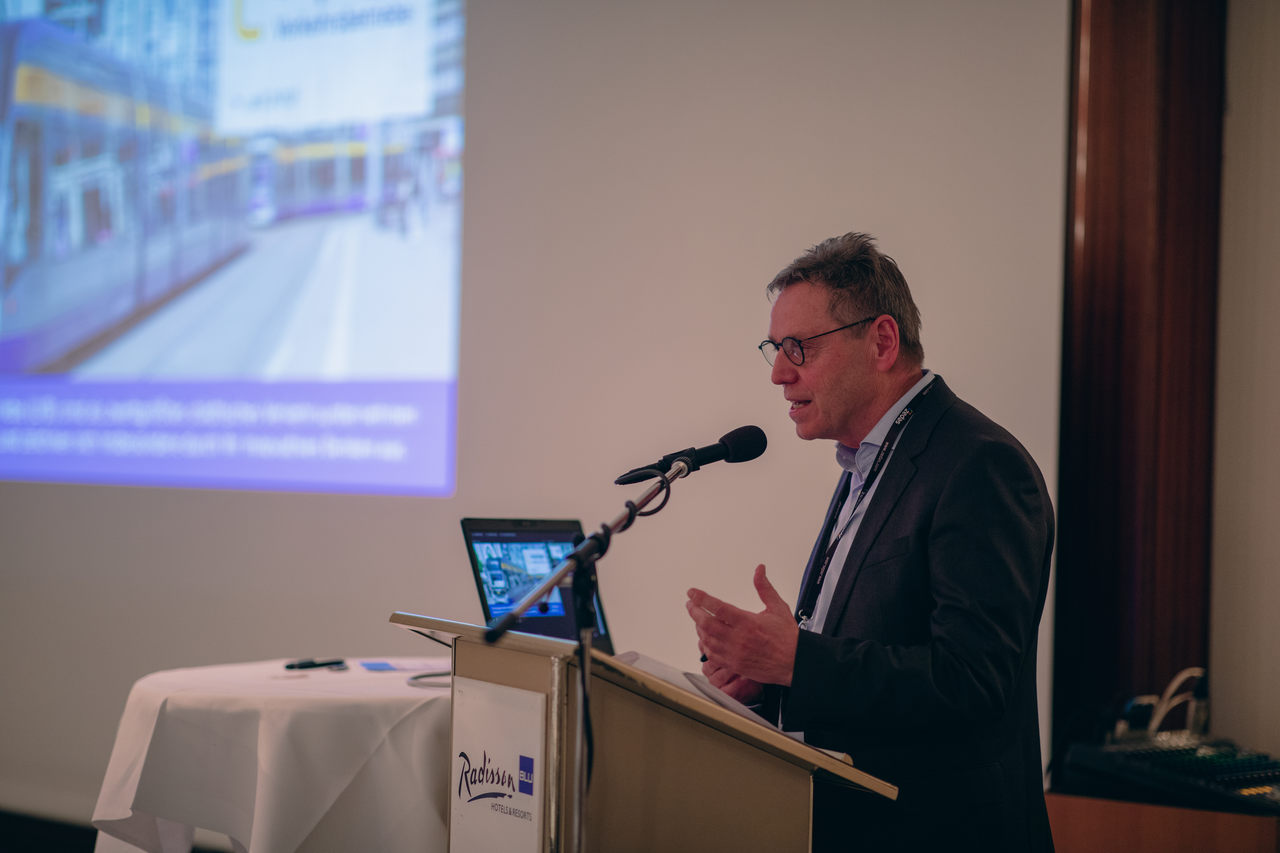 23.03.2023 | Supply Chain in Uruguay, digital maintenance processes in public transport or changes for RUs in the traction current network access model - these were just some of the exciting topics that were examined in more detail at this year's ZEDAS Summit. The user conference for all zedas® users took place from 16 to 17 March 2023 at the Radisson Blu Hotel in Cottbus (Germany). With almost 60 participants from 29 companies, a large number of ZEDAS customers came together.
Application of the zedas® solutions in real-life practice
With infraView, NETINERA Germany, SBB Cargo International, RWE Power AG and Leipziger Verkehrsbetriebe, five ZEDAS customers impressively reported on how the ZEDAS product suite is used in practice and what competitive advantages result from this. ZEDAS itself was also represented with a future-oriented topic - artificial intelligence and machine learning in railway processes - and illustrated the potentials that arise from the use of AI for the railway industry.
As a solution provider for asset and logistics management, ZEDAS itself looks back on over 30 years of experience. As part of the release concept, ZEDAS customers benefit from a unique standard. However, a prerequisite for this is regular feedback from zedas® users. There were sufficient opportunities for professional exchange at the summit during the networking breaks. Customers were also able to exchange ideas and network here. But also in the workshops on the first day of the conference, there was an intensive dialogue about experiences with the ZEDAS product suite.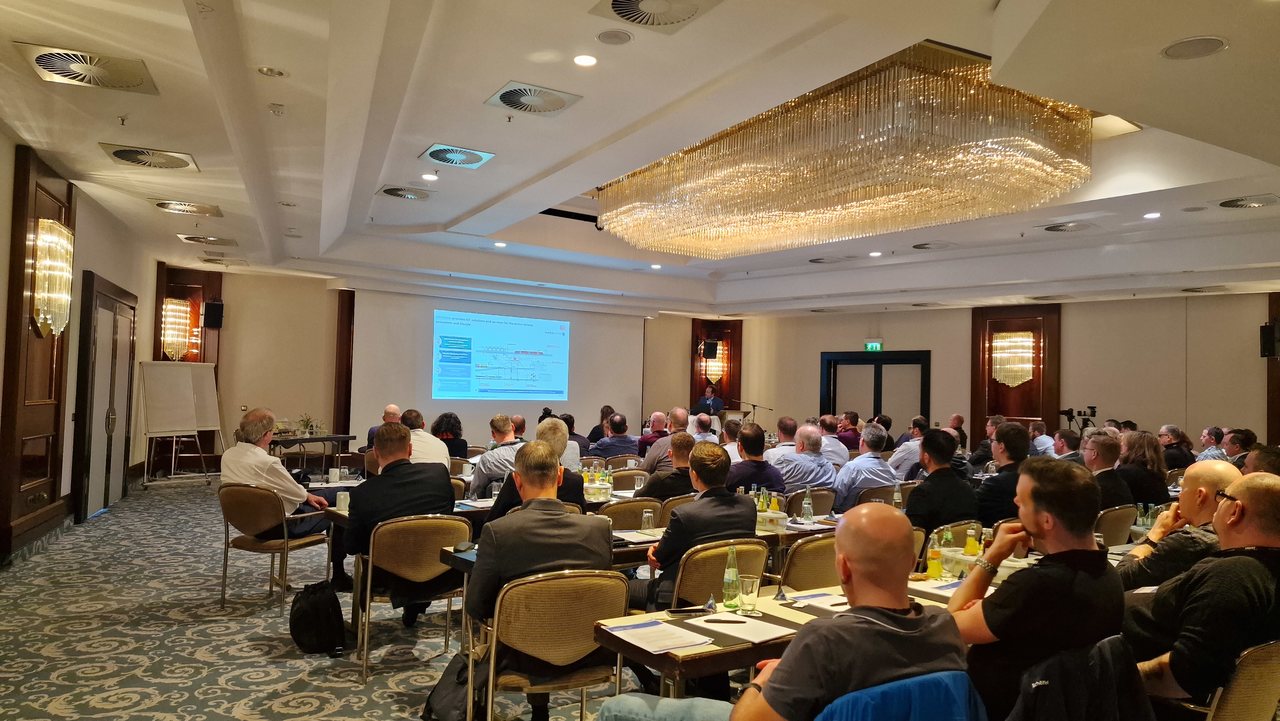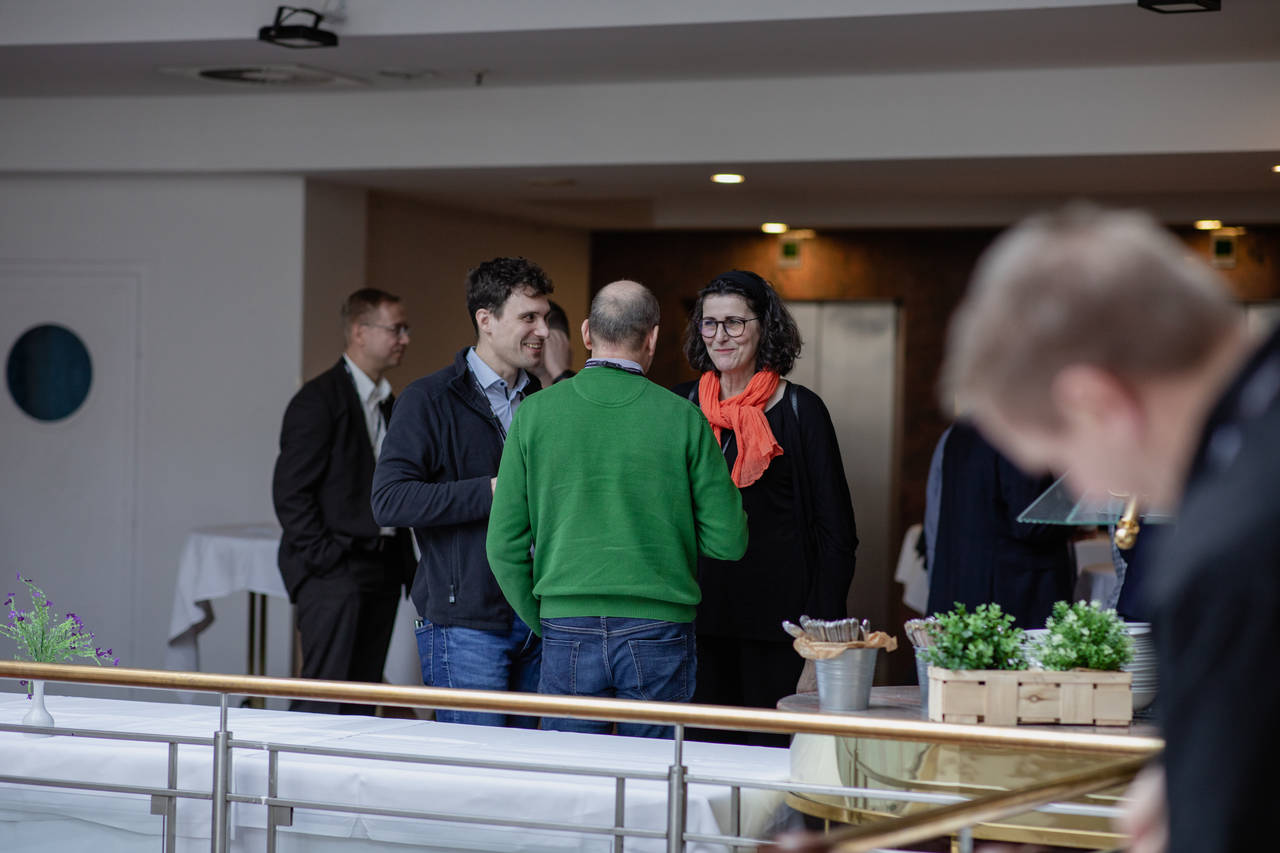 Honoring long-term customers
ZEDAS can look back on a large number of successful, long-term customer relationships. We took the summit as an opportunity to thank our six anniversaries for the many years of cooperation:
Lausitz Energie Bergbau AG (LEAG) – 30 years
Leipziger Verkehrsbetriebe (LVB) GmbH – years
Panlog AG – 20 years
RWE Power AG – 20 years
Stadtwerke Verkehrsgesellschaft Frankfurt am Main mbH (VGF) – 20 years
zb Zentralbahn AG – 20 years
From theory to practice
On the second day, the focus was on the zedas® solutions: While Christoph Baum, head of R&D, first gave a brief overview of this year's roadmap of the ZEDAS products, the participants were then able to find out about the innovations in the zedas®-applications at a total of 11 workstations and also test the whole thing live during a demo. It was particularly lively at the booth of Dr. Peter Engel and Markus Uhlig and the zedas®asset Assistant application with AR glasses, which guides the user through the maintenance process. But also the other workstations, such as on the subject of checklists, AI-based wagon number recognition, zedas®asset Smart and zedas®asset Touch or the mobile solutions for shunting and long-haul traffic, were characterized by many exciting discussions and live demos.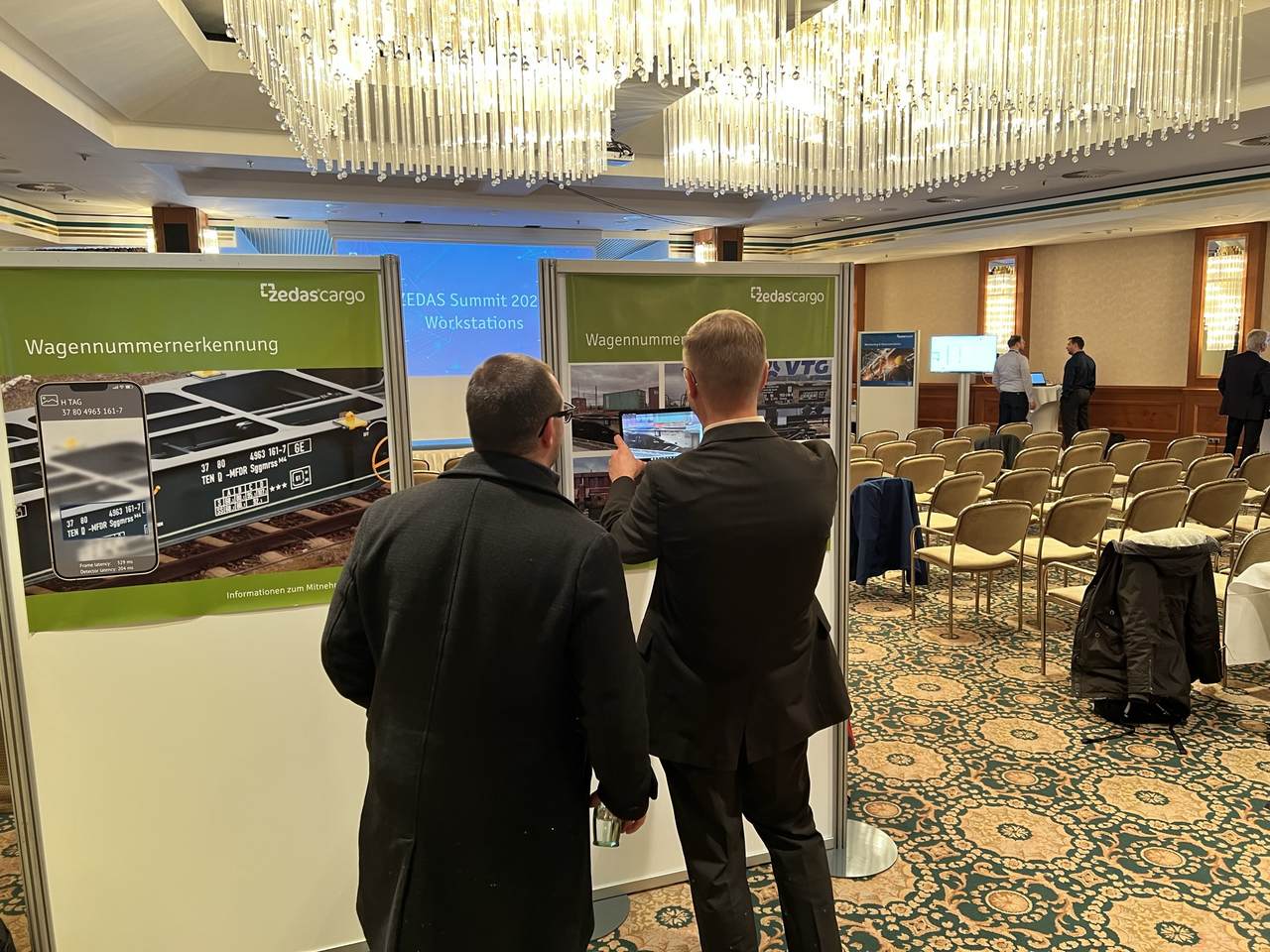 Close to the customer
In the many personal discussions between the ZEDAS team and the customers, one thing came out again and again: The users appreciate the personal proximity and cooperation, but are also enthusiastic about the good range of functions of the zedas® solutions.
"I take away from this year's summit that there are interesting approaches and developments at ZEDAS to tackle and solve complex problems. It has also been shown that many railway companies are struggling with the same problems, be it in communication with customers or in passing on information in the rail logistics process chain.", concludes Michael Schmidt-Badia, Hector Rail GmbH, at this year's ZEDAS Summit.
"We were able to gain new ideas for our maintenance from the lectures and will try to integrate the topics of AI and augmented reality into our daily business in a field test.", says Michael Neumann, Stadtwerke Verkehrsgesellschaft Frankfurt am Main mbH (VGF) on our user conference.
Ulrike Gollasch, Head of Marketing at ZEDAS GmbH, sums it up: "We are very satisfied with this year's ZEDAS Summit, the many good discussions and feedback. The professional exchange was particularly important for us and our customers."
Take a look at the ZEDAS Summit 2023 with us in our video: