Successful webinars: "Digital Workshop" and "Digital RU"
Over 400 registrations show great interest in current topics
In its webinars on the topics "Digital Workshop" and "The Digital Railway Undertaking", ZEDAS entered into an exchange with various players in the railway market. Both webinars were very popular with the audience - registrations were taken right up to the last second. In addition to an informative presentation by the ZEDAS experts, a lively question and answer session took place in each case. An additional highlight was the interview with Stig Kyster-Hansen, Managing Director of Hector Rail GmbH. The recordings of both webinars are available as on-demand videos (only German).
Digital Workshop" webinar from 28.05.2021
ZEDAS, in this case the speakers Thomas Landskron, Head of Sales, and Christian Krauß, International Sales Manager, presented the advantages of a digitalised railway workshop on their own initiative. What must a workshop software be able to do? How does software support the processes in the maintenance of rail vehicles? The key: an integrated software solution that unites all process participants. All process steps, i.e. data acquisition, analysis/forecast, planning and control, processing and documentation, are mapped in one system.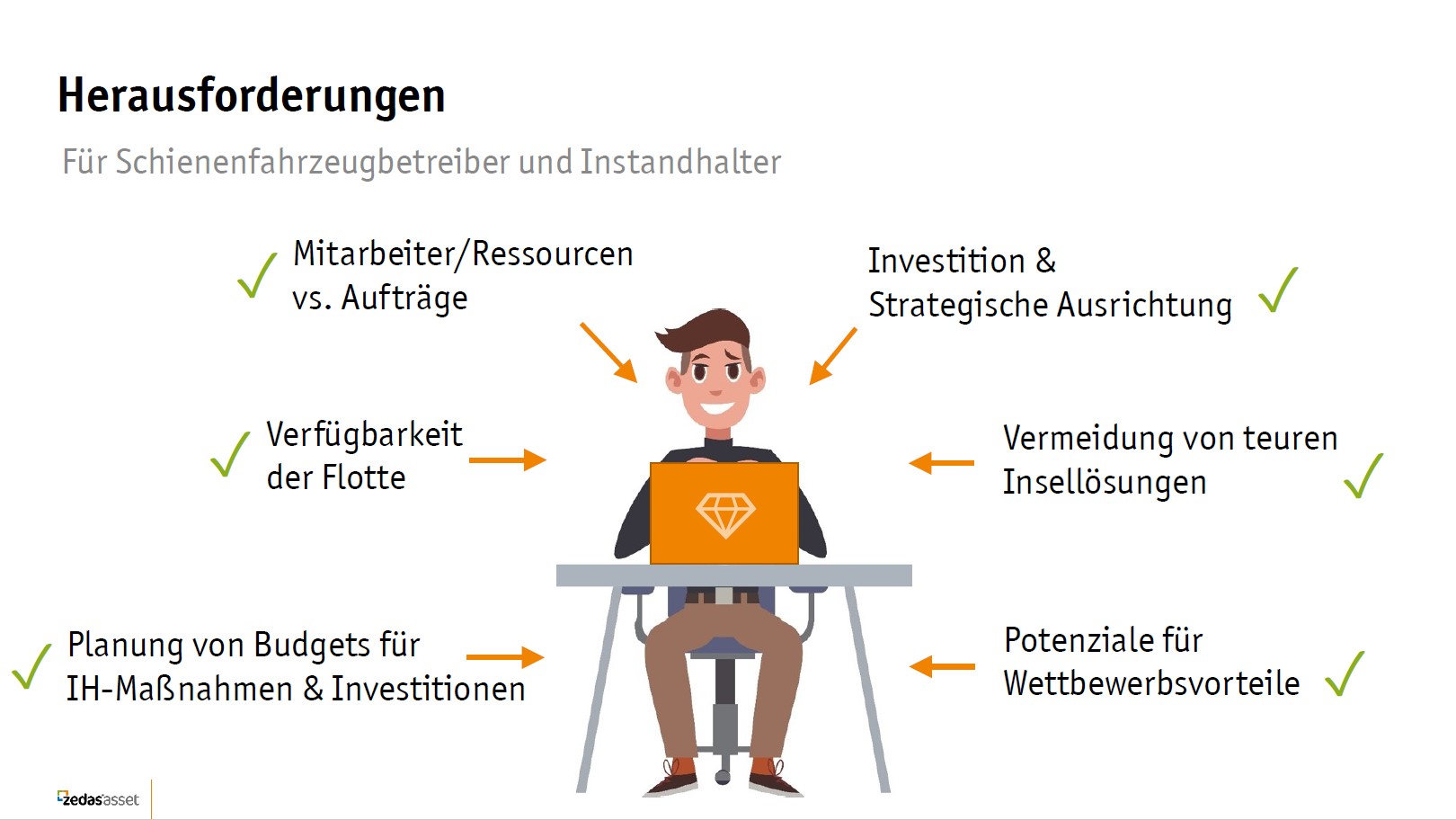 Challenges for rail vehicle operators and maintainers:
Staff / resources vs. orders | Availability of the fleet | Planning of budgets for maintainance acitivities and investments
Investments and strategic orientation | Avoidance of expensive isolated solutions | Potentials for competitive advantages
Webinar "The digital RU" from 05.05.2021
At transport logistic Online, speakers Chris Richter, Senior Sales Manager, and Philip Wirth, Sales Manager, presented the benefits of digitalisation specifically for rail transport companies. On the basis of typical positions in a rail transport company, they showed what demands the individual participants place on an IT solution. How can sales, planning / control centre, locomotive driver or wagon technician, personnel department and accounting / controlling work hand in hand? What are the advantages if they all use the same database, are networked and are supported in routine work by automation? Stig Kyster-Hansen, Managing Director of Hector Rail GmbH, enriched the session with valuable insights and experiences from the reality of an internationally successful rail transport company.
Despite technical failures on the part of the provider Zoom, over 120 participants were able to follow the event live. For all participants - even those who are not allowed to use Zoom due to company policy reasons - the recording of the event was available afterwards.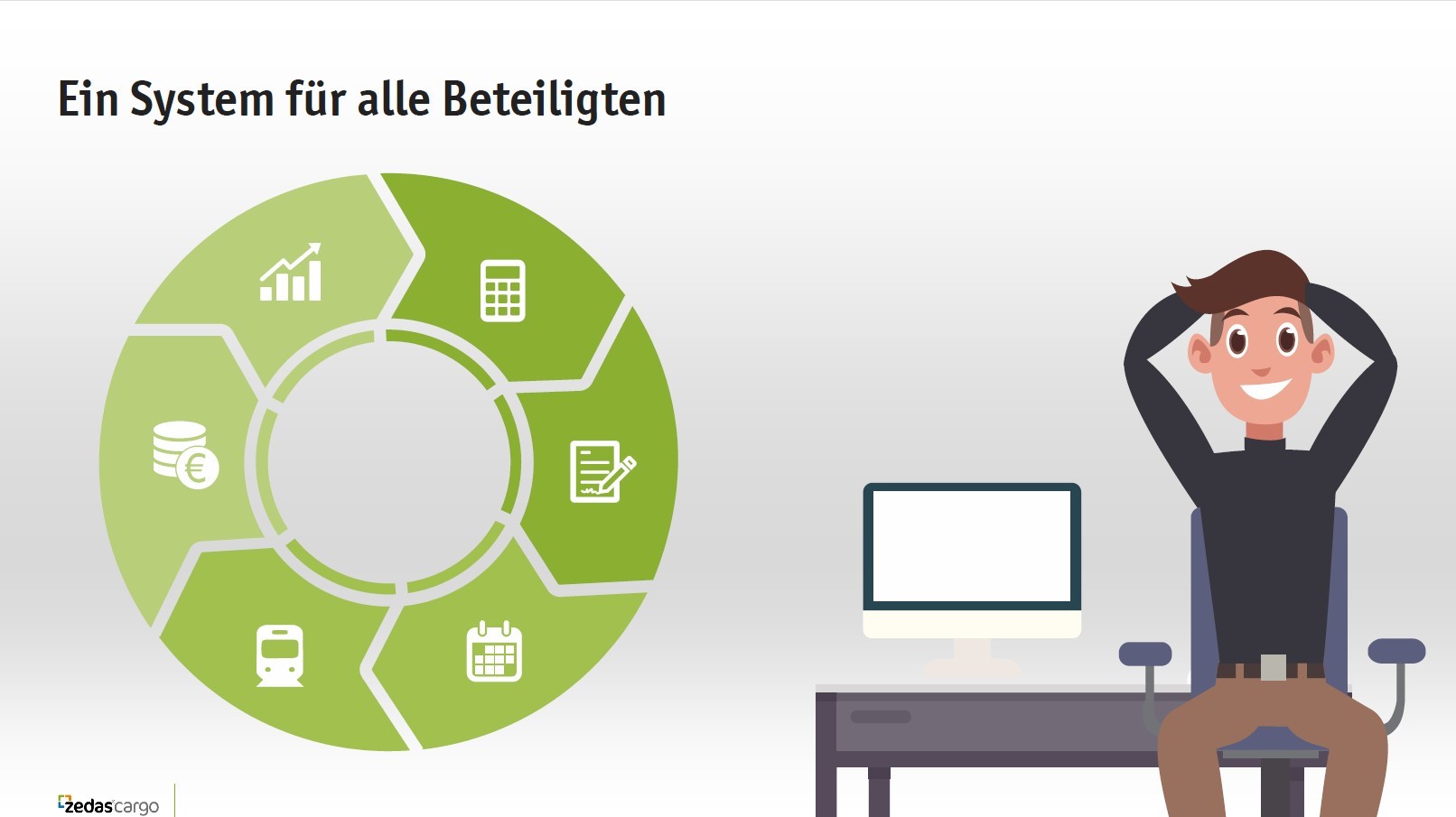 All actors in one system in the digital railway undertaking