start counts on zedas®asset
Sustainable fleet management for rail vehicles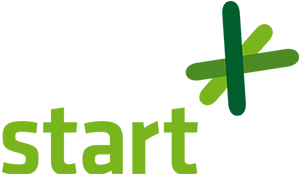 02.12.2020 | The regional transport company Start Deutschland GmbH (start) is now managing its rail vehicle fleet with zedas®asset. As a rail transport company and 100% subsidiary of DB Regio AG, start offers reliable and competent commissioning and operation of regional transport networks. As a strong IT partner, ZEDAS GmbH supports start in the digitalisation of maintenance management and enables a wide range of forecasts using advanced analytics.
Management of the rail vehicle fleet
New requirements need new solutions. The transfer of the rights and obligations for the transport contract Diesel network Niedersachsen Mitte an start was applied for with the responsible bodies. In the course of this, start and ZEDAS have started their cooperation. As the future operator of regional rail passenger transport, start is also responsible for rail vehicles and their maintenance for the first time as an ECM (Entity in Charge of Maintenance). The zedas®asset management solution for rail vehicles supports the monitoring and increase of fleet availability and facilitates maintenance planning. The conditions of the vehicles are evaluated at any time during the entire life cycle, taking into account the stress factors that have an effect. start as an operator and maintenance company thus has the opportunity to optimise the management of the rail vehicles from various aspects, such as maintenance costs or downtimes.
The railway know-how of ZEDAS GmbH as well as the technologically modern, high-performance solution zedas®asset are the decisive factors for the cooperation. With an easily scalable system, start is also equipped for additional transport contracts. Alexander Falkenmeier, managing director of start: "It is important for us to have a future-proof partner at our side. zedas®asset already covers future requirements today, such as the Wheelset Analyser for wheelset wear forecasts or the Invest Manager for long-term investment planning".
Mobile maintenance with zedas®asset Smart
In addition to the zedas®asset fleet management system, the initial project already includes plans to introduce the zedas®asset Smart app. The application supports the mobile maintenance of rail vehicles. Defects and malfunctions can, for example, be recorded directly on the vehicle and processed using a checklist. All data flow into the central asset management system zedas®asset for the condition assessment of rail vehicles.
Implementation within one year
The kick-off event in October was the starting point for the joint project. A total period of 12 months is planned for the implementation of the basic system, customer-specific adaptations, the setting up of interfaces and the final productive implementation.
"We share the passion for rail with start and are very pleased about the cooperation and the trust that comes with it", Christian Krauss, Sales Manager of ZEDAS GmbH.