Railway software specialist ZEDAS helps Swiss Foundation SBB Historic maintain ECM-compliant
Asset management software for the historical heritage of the SBB
With the SBB Historic Heritage Foundation - SBB Historic for short - ZEDAS GmbH welcomes another new customer from Switzerland that relies on the zedas®asset asset management system for railway vehicles. After the successful project implementation, SBB Historic's vehicle fleet with over 200 historic vehicles will be maintained with zedas®asset.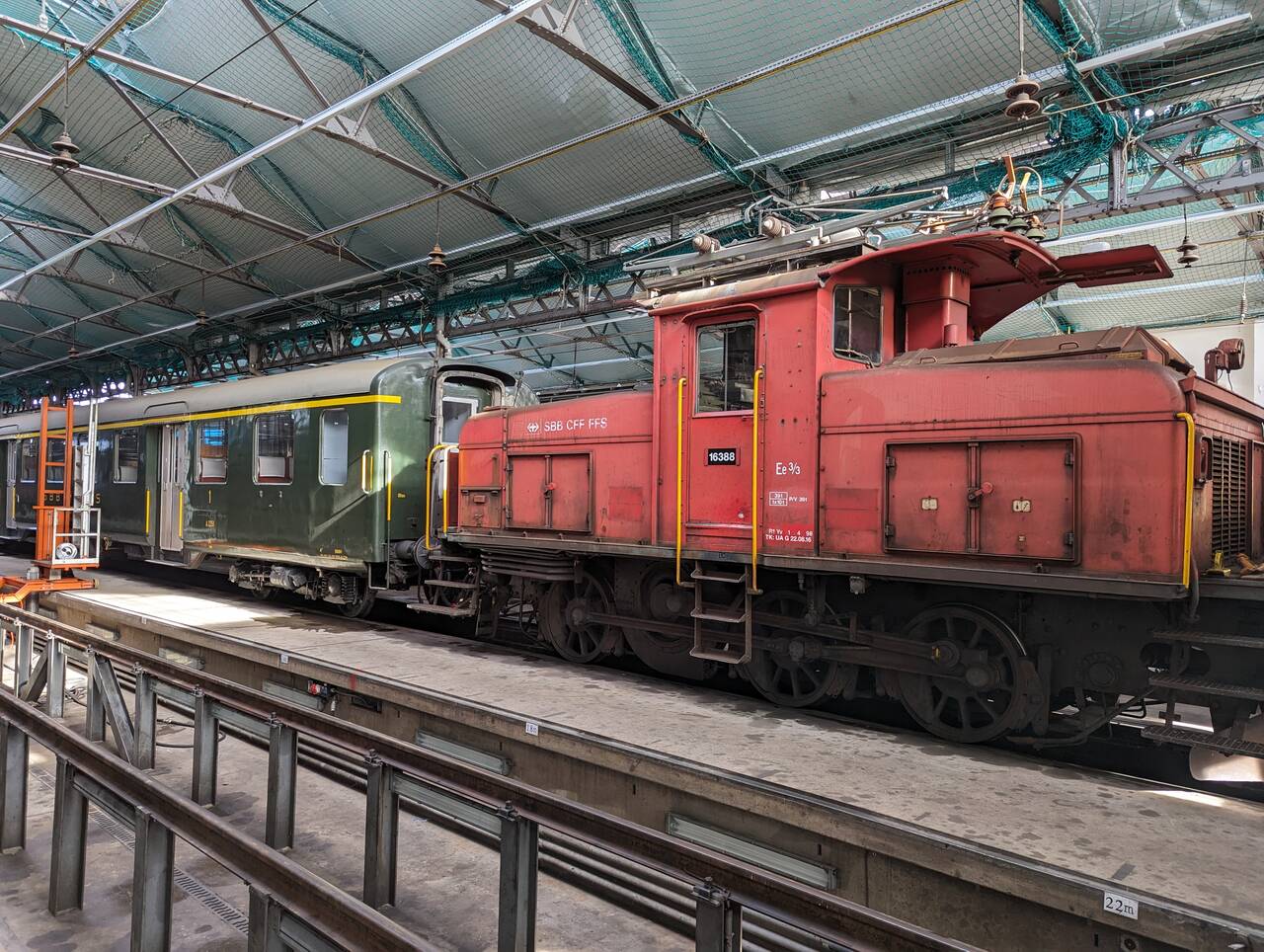 Initial situation
SBB Historic has a total of seven locations in Switzerland and looks after the historical heritage of the Swiss Federal Railways SBB. The purpose of the SBB Historic Foundation is to collect, preserve, document and archive contemporary witnesses of 175 years of Swiss railway history and aims to save, maintain and supplement the collection items transferred to SBB Historic and make them accessible to the public. The items are divided into collections, archives and a library.
The special feature of the fleet is the large number of historic vehicles: SBB Historic owns over 200 historic vehicles. The vehicle fleet consists of steam vehicles, electric locomotives, thermal locomotives, company vehicles as well as passenger and freight wagons.
SBB Historic works closely with eight associations that look after a part of the vehicle fleet and are responsible for certain maintenance measures in accordance with existing partner contracts. Without their work with countless volunteer hours, the vehicles could not be maintained to this extent. With their commitment, SBB Historic and the associations pursue a common goal: the preservation of the railway's historical heritage and enabling unforgettable railway experiences for the public. With the introduction of zedas®asset, the fleet needs to be managed and the maintenance work will be completely digitalized.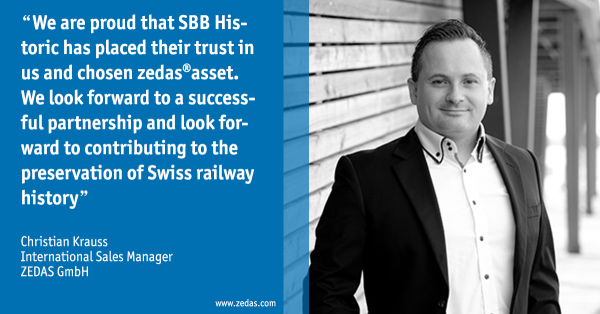 Use of zedas®asset for railway vehicle maintenance
SBB Historic chose the zedas®asset software solution as part of a tendering process. The decision in favor of this software solution is based, on the one hand, on the goal of complete digital documentation of the maintenance measures for the historic vehicles in compliance with the ECM regulation. On the other hand, the aim of using the asset management software is to effectively manage technically relevant documents and to map resources and materials management. The railway software specialist not only impressed with its extensive functions for complying with ECM guidelines, but also with its high standards in the area of IT security.
zedas®asset will be used as planned from mid-2024. In addition to the use of the standard software, the ECM, Status Display, Stock Manager and Checklist Builder modules are also used. In the future, SBB Historic also plans to use zedas®asset to create an ECM platform in which a large number of historic Swiss railway associations can be integrated in order to maintain legally compliant documentation within the framework of ECM-compliant documentation. This simplifies documentation for SBB Historic and meets the high safety requirements in Swiss rail transport.
---
Read more about zedas®asset - Software for asset management
---