New organisational structure 2021
Changed leadership in consulting and software development
15.01.2020 | ZEDAS GmbH is starting the new year with significant organisational changes, because "progress is not possible without change". The adjustments will be made at management level, in customer/project support and in software development.
Adjustments in the organisation
As of 01.01.2021, all customer/project support and consulting related to the use of ZEDAS software products will be handled centrally under the leadership of Gritt Hannusch as Vice President Consulting.
The software development/R&D of the ZEDAS software products is centrally managed by the Chief Technology Officer (CTO) Christoph Baum.
Gritt Hannusch and Christoph Baum have proven their competence in recent years as heads of the business units asset management and railway logistics, respectively. They are held in high esteem by customers and colleagues alike.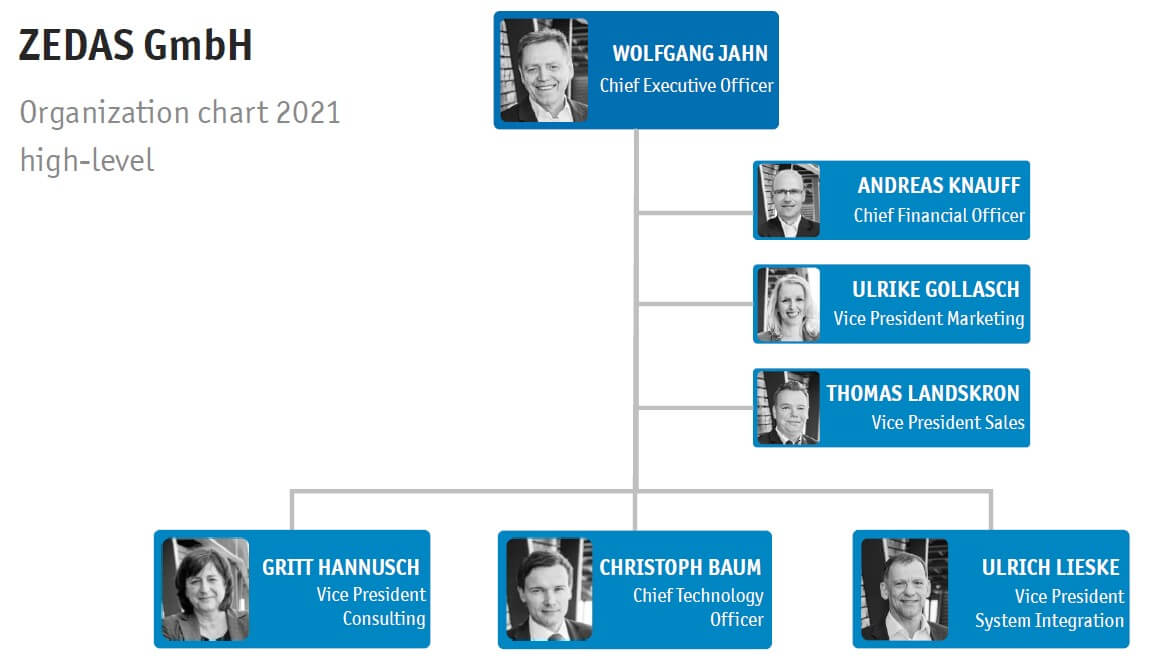 Powerful teams for ZEDAS customers
With the organisational changes, ZEDAS is aiming for the following improvements:
1. to develop ZEDAS software products even faster with the latest technologies, thus maintaining as well as extending the performance lead.
2. to make our team of consultants more flexible and even better trained.
Our customers benefit from significantly more efficient teams, bundled competences, optimal knowledge transfer and simplified processes. Our goal with the new structure is to place even more emphasis on the values of customer proximity and technological innovation.
In the R&D area, a team of specialised business analysts is being built up. They know the market with current developments and challenges just as well as the possibilities of our software products. The developments of the future will be decisively determined by this. Another team is being created specifically for the complex area of advanced analytics. With both changes, we ensure that you are always one step ahead with zedas®.
---