More efficient collaboration with shunting customers
zedas®cargo Rail Hub connects all parties in shunting processes
Logistics specialists providing shunting services for factories, industry areas, ports or terminals want to manage the volume of transport reliably and quickly. Furthermore, optimal use of resources in the process is an essential point. New technologies for the digital integration of all partners and customers are an important step towards improved transparency and quality in these services.
To even better meet the requirements of our customers in shunting traffic – the module Rail Hub of the solution zedas®cargo has been extended by a platform for handling shunting processes of site customers. The web application requires only a web browser at the customer's and can therefore be distributed very easily within the companies.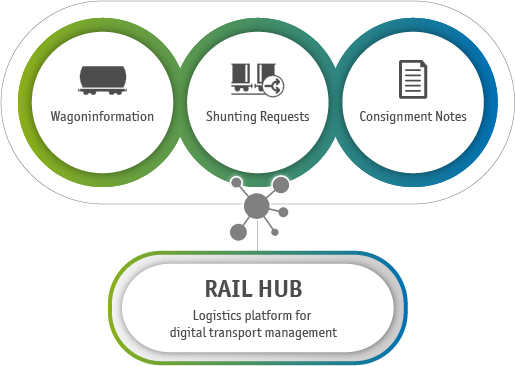 Employees at loading and unloading points (of several departments or customers) can use this platform to order delivery or pick up of wagons with specific parameters (e.g. track, wagon type, freight type, wagon number, etc.) and for a specific time. In a subsequent step these requirements are converted into shunting orders. Then, in turn, the processed shunting orders form the basis for precise billing of services towards the customer.
Thanks to the seamless collaboration, time-consuming coordination via phone or e-mail between the dispatcher and the customers are getting redundant. Furthermore, this enables highly efficient controlling of the shunting traffic operations, transparent invoicing and documentation.
At a glance: With the help of the zedas®cargo solution for shunting traffic, you can optimize the logistic processes of factory and connecting railways, port railways and shunting service providers. You will always have an overview of arriving and departing trains, shunting movements, loading site operations, track occupancy, as well as all of parameters of an efficient shunting, and thus be able to optimally control the procedures.
The original article was published on LinkedIn.
---