DBCC Transport relies on ZEDAS as railroad software specialist
Efficient logistics and maintenance management for rail company in Uruguay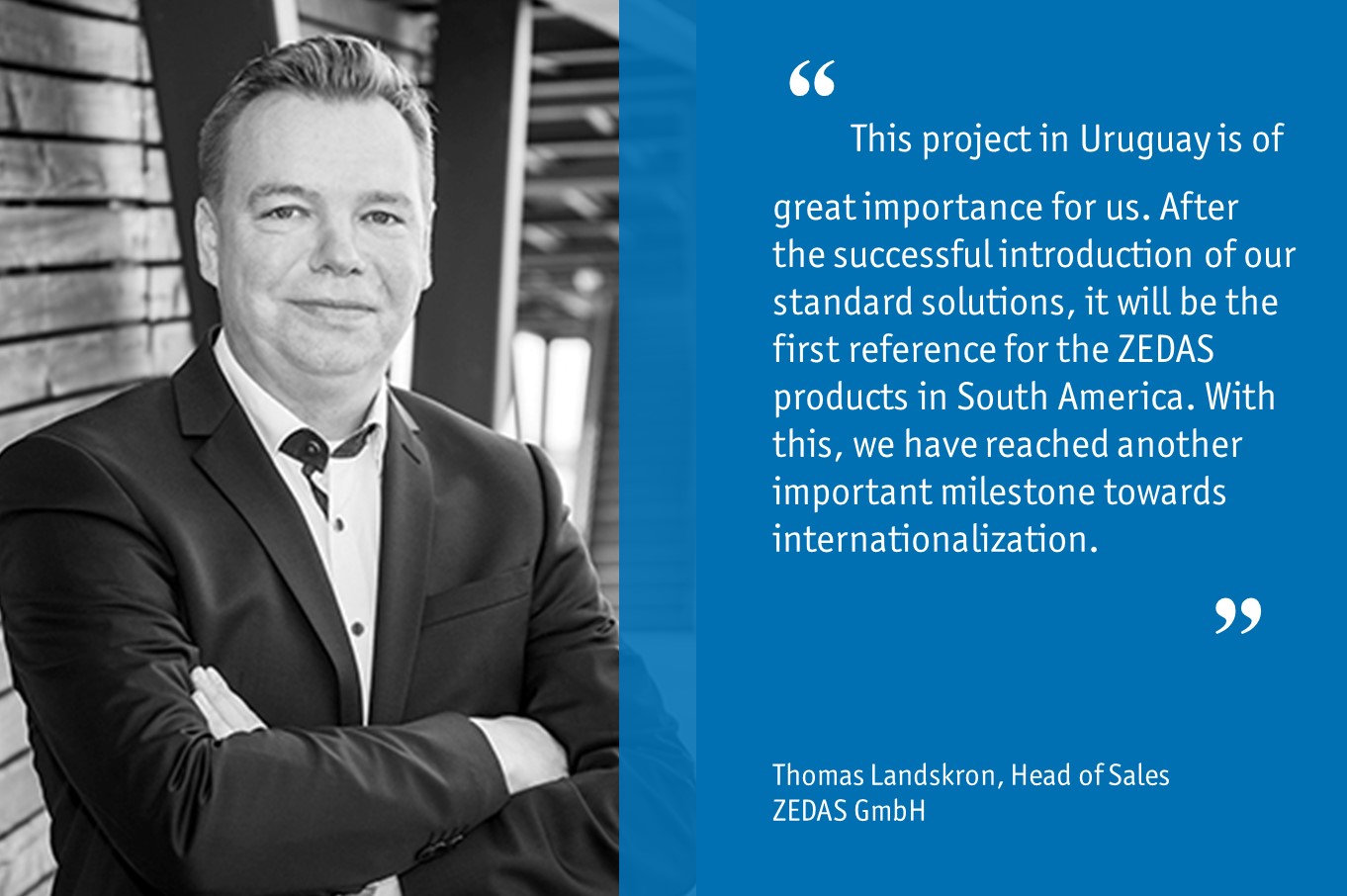 19.08.2022 | With DBCC Transport in Uruguay, ZEDAS welcomes an exciting new customer. A 270 km rail connection is being modernized between Paso de los Toros and the capital Montevideo. The first commercial user of the rail will be a world-leading pulp mill that is being built in the center of Uruguay, from where 2.1 million tons of eucalyptus pulp will be transported annually by freight train to the port of Montevideo. The rail company DBCC Transport relies on the software solutions zedas®cargo and zedas®asset for the efficient logistics management of trains as well as the maintenance of rail vehicles.
In addition to transport, the entire maintenance process of the wagons and locomotives is the responsibility of DBCC Transport, a consortium of Deutsche Bahn International Operations, the Uruguayan Christophersen Group and the Spanish company Cointer Concesiones.
DBCC Transport plans and manages trains with zedas®cargo and zedas®asset
For the efficient planning of the trains and resources to be deployed, DBCC Transport has chosen the company ZEDAS GmbH and its software solution for rail logistics zedas®cargo. The fleet maintenance of the rail vehicles, in the also newly built rail workshop, will be carried out in the future with the help of zedas®asset, another module of the ZEDAS product suite.
In particular, the specific railroad know-how as well as the integrated product suite were decisive criteria with which ZEDAS GmbH ultimately prevailed in Uruguay. For this project, DBCC Transport was looking for a software solution that would make it possible to coordinate logistics and maintenance processes. The automated flow of information significantly reduces the need for coordination between rail operations and maintenance. The day-to-day business of rail operations benefits from the increased availability and reliability of the vehicles and is less often hindered by waiting times or technically related disruptions. All employees involved always have the information they need to control rail processes more easily and better and to optimize the utilization of rail vehicles.
The first trains are scheduled to start rolling during 2023.
"This project in Uruguay is of great importance for us. After the successful introduction of our standard solutions, it will be the first reference for the ZEDAS products in South America. With this, we have reached another important milestone towards internationalization", says Thomas Landskron, Head of Sales, ZEDAS GmbH.