Live at iaf 2022: Asset Management Software for economic railway infrastructure
Infrastructure operators optimise their maintenance with zedas®asset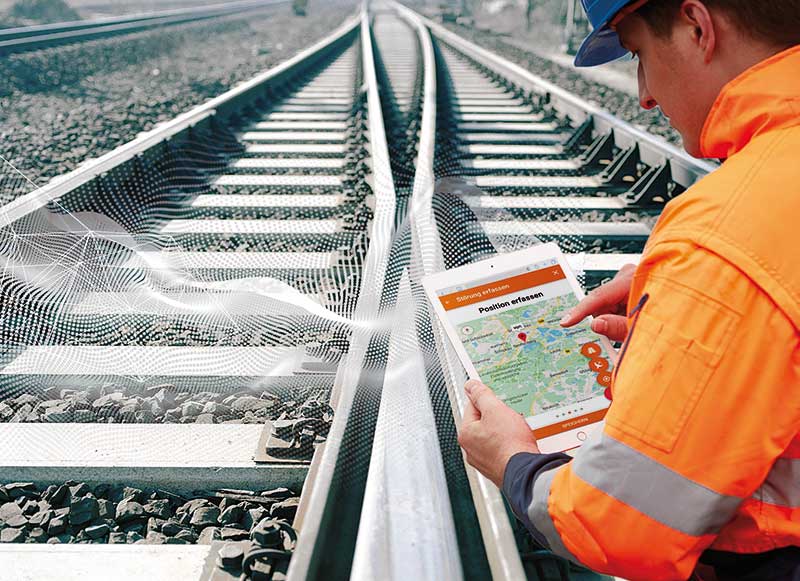 03.05.2022 | With the integrated asset management system zedas®asset, the maintenance processes of railway infrastructure can be planned, controlled and managed in a requirement-oriented, condition-oriented and cost-optimised manner.
By analysing measurement data (e.g. track width, clearance gauge), integrating inspection reports and recording load data (e.g. overrolling, tonnages), the standard software supports infrastructure operators in recognising changes in condition and weak points. Evaluated data is immediately available for forecasts or automatically triggers maintenance actions via definable rules.
Integrated modules such as the Track Analyser enable the visualisation of the linear geometry of a track, including important information on the general layout of tracks, switches, crossings, level crossings and LST facilities. Condition information as well as measurement data (including historicised data records) can be displayed via various filter criteria and compared with each other with positional accuracy (coordinates or kilometres).
ZEDAS GmbH specialises in the development of intelligent software products for the asset management of rail vehicle fleets and rail infrastructures. At the world's largest trade fair in the field of track technology and railway construction - iaf 2022 - ZEDAS will present its products at hall M | booth 273.
Highlights are:
predictive maintenance
condition analysis and prediction
evaluation of measured data
maintenance management
mobile inspection
capital budgeting
resource planning
Would you like to learn more about the asset management for railway infrastructure? Then click here.
---
Visit us at iaf 2022 - Booth M 273!