zedas®cargo – Logistics software for port railways
As an industry partner for many years we are very familiar with the requirements in a port's shunting traffic. Based on this expertise, we have added the track capacity management to our standard software zedas®cargo which digitalises, synchronises and documents all the processes from train registration and scheduling to billing.
The railway processes in the harbour can be managed much better with zedas®cargo. As a result the track capacities will be optimised. The traffic flow in the port is improved and unnecessary waiting times are minimised. At the same time, the efficient solution integrates all the partners involved in the process and ensures transparency and an accurate basis for billing.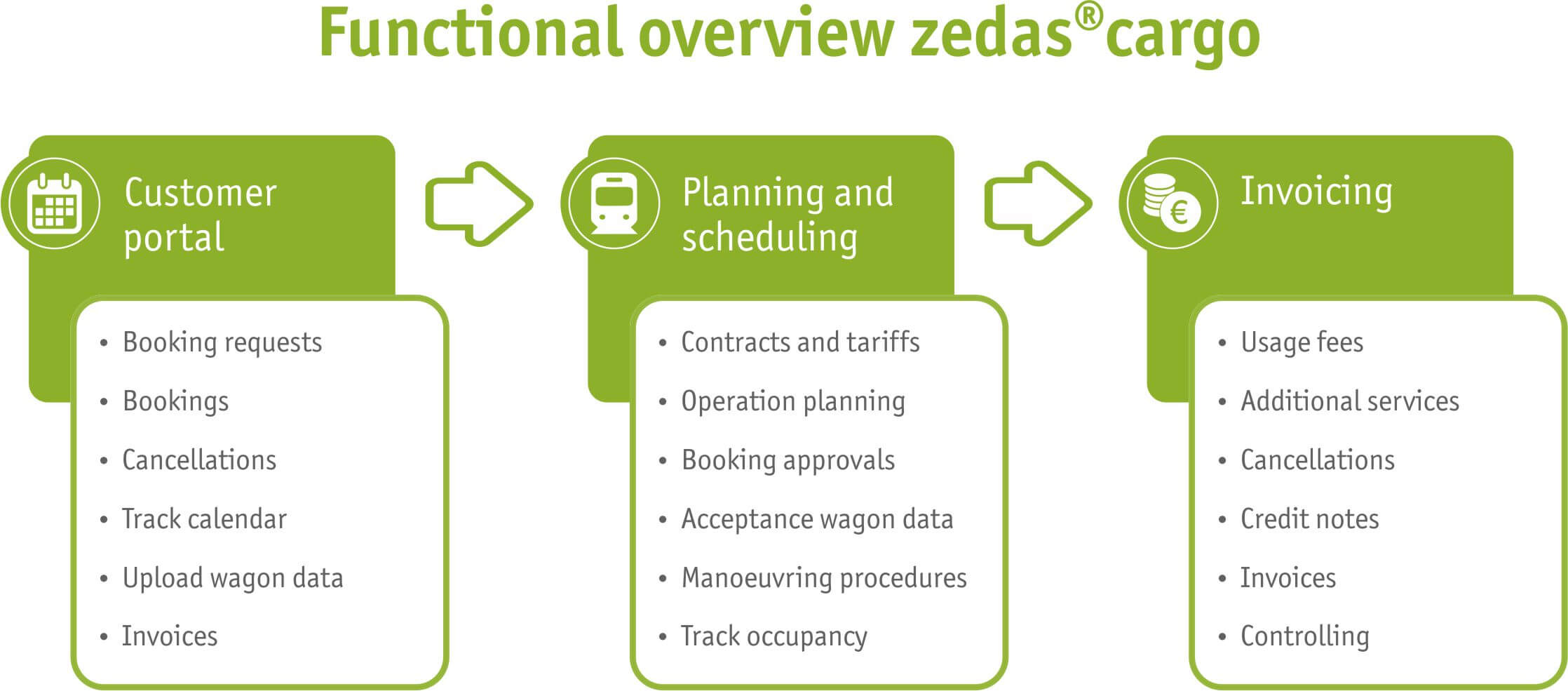 Fig.: Functional overview zedas®cargo track capacity management
Five strong reasons to choose zedas®cargo:
Up to date communication platform with high quality of data
Efficient planning and disposition of track capacity
Ongoing and transparent presentation of track occupancy
Standard, digitized and documented processes
Simple determination of user fees, statistics and key data
---
Download