Don't miss it: Next ZEDAS Live Webinar
Digitalise and optimise your railway maintenance with mobile assistance systems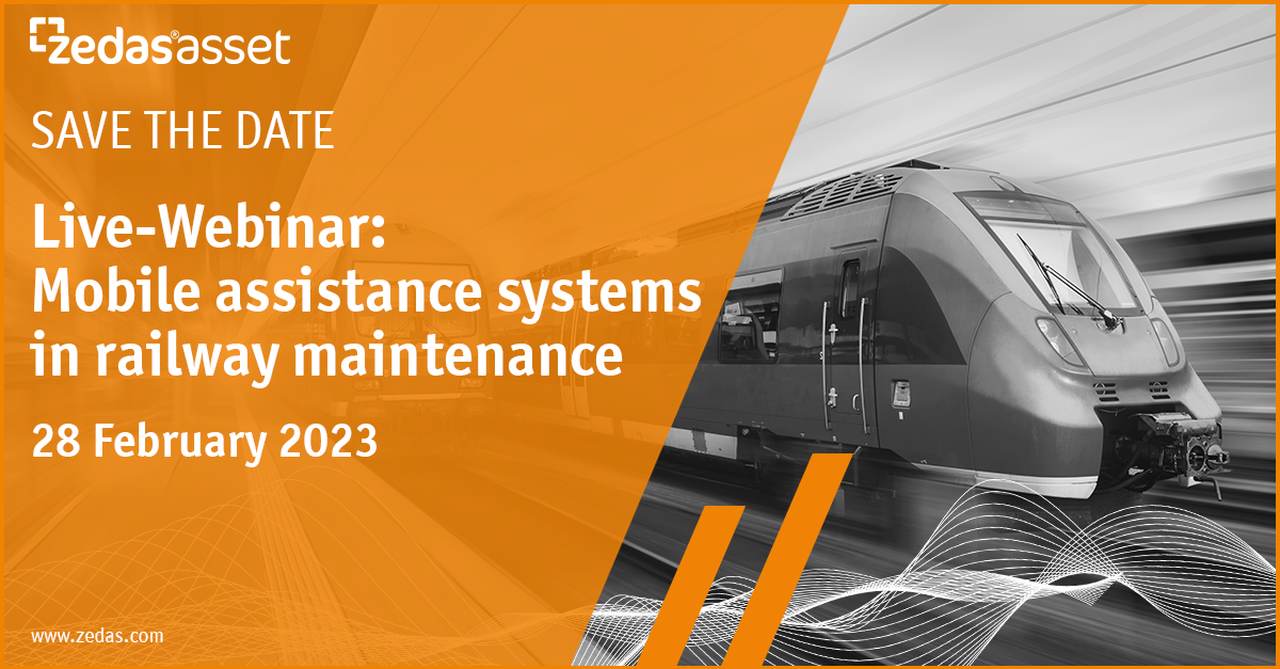 15.12.2022 | How can mobile applications be integrated into the maintenance process? How is this compatible with the working conditions in the railway workshop? And can train drivers also work mobile?
In the next webinar on 28 February 2023, 2 p.m., ZEDAS will show you how mobile assistance systems can provide extended support in the maintenance process using various use cases. Persons responsible for maintenance are thus optimally equipped for the planning and implementation of maintenance measures.
The event language is German.