Very successful trade fair appearance for ZEDAS at TRAKO
Première at the Polish railway fair
07.10.2019 | The Polish railway fair TRAKO opened its doors for the European railway industry for the 13th time in Gdansk from 24 to 27 September 2019. ZEDAS GmbH celebrated its début as an exhibitor here alongside approximately 700 other exhibitors. TRAKO showed a renewed growth spurt in comparison to previous years.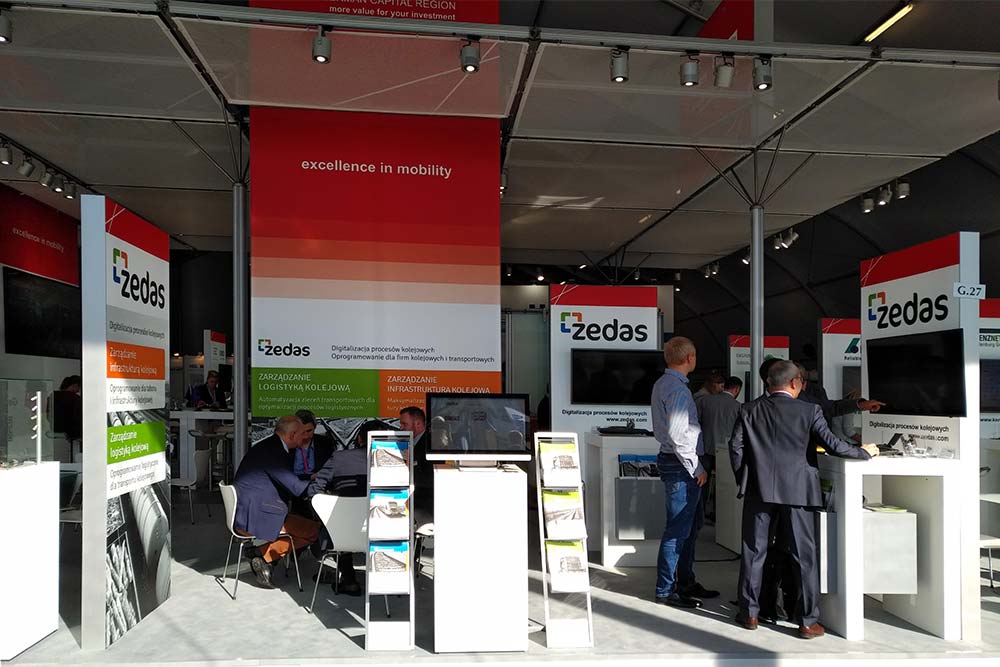 ZEDAS at TRAKO in Poland
ZEDAS GmbH greeted guests from eight countries at the shared stand of Berlin and Brandenburg. Around 50 visitors were shown how the products zedas®cargo and zedas®asset work live at the fair stand. The Polish trade visitors seemed particularly open-minded and excited by the software solutions. Not least because ZEDAS GmbH also operates in the Polish market through its subsidiary in Warsaw.
Good visitor support
Meetings agreed in advance for the trade fair guaranteed interested companies a seamless demonstration of ZEDAS products. It results in the follow-up presentations for the companies on site.
Outlook
According to Ulrike Gollasch, Head of Marketing, ZEDAS GmbH views the developments in the Polish market positively. TRAKO provides a good platform for networking with experts in the field of railway logistics and asset management from Poland and other nations.
Learn more about zedas®asset.
Learn more about zedas®cargo.