zedas®asset Smart – InnoTrans Highlight 2018
App for recording of faults
31.08.2018 | With the newly developed app zedas®asset Smart faults can be detected quickly and directly on site. Damages or dirt on the rail vehicle are recorded and stored together with pictures. Vehicle transfers from the operator to the workshop are also carried out via the app. All entries are documented simultaneously and automatically in the asset management system zedas®asset.
Whether Android, iOS or Windows smartphone or tablet, the app is available to train drivers, service personnel or inspectors on their respective devices. The clear display of all faults of the respective locomotive minimizes time-consuming consultations. The possibility of online/offline work replaces manual recordings and the associated sources of error. With the intuitive touch operation, the fault detection is designed efficiently. In the future, order feedback will also be possible with the help of zedas®asset Smart.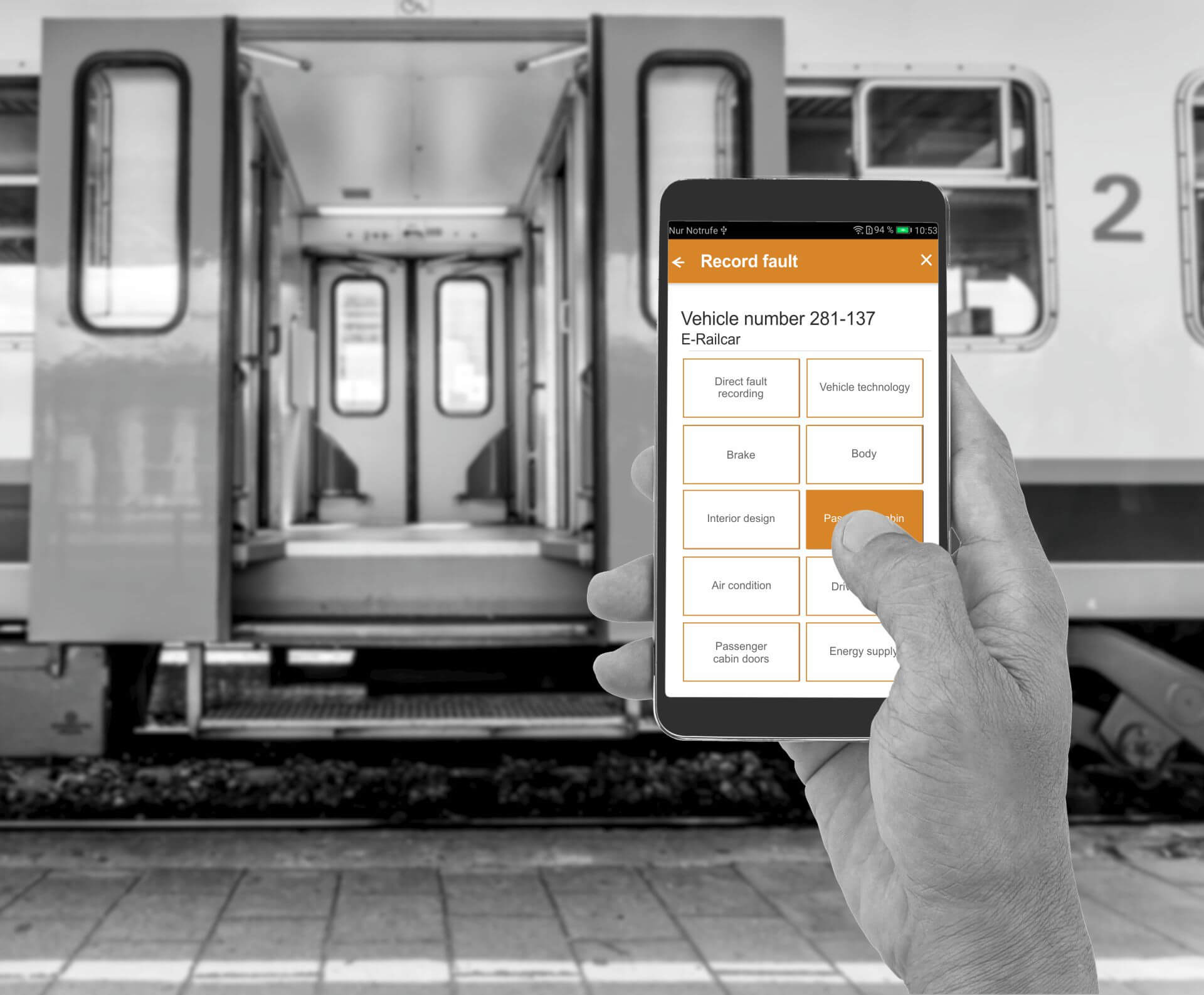 Figure: Smart App

Functions & Features:
Automatic synchronisation of mobile recorded faults with the main system
Recording of various basic data including meter readings
Integration of photos of the fault
Various filter functions
QR code integration
User-dependent control of the visibility of app functions and data
Further information about our solution zedas®asset can be found here.