Planning optimisation – InnoTrans Highlight 2018
Improved efficiency in logistics through optimised resource planning
26.06.2018 | The zedas®cargo standard software solution from ZEDAS GmbH is specifically tailored to the requirements of logistics management in rail freight transport. The software specialist will present its new optimisation solution to the general public for the first time at InnoTrans. The easing of the pressure on staff planners and the increase in employee satisfaction are the new highlight.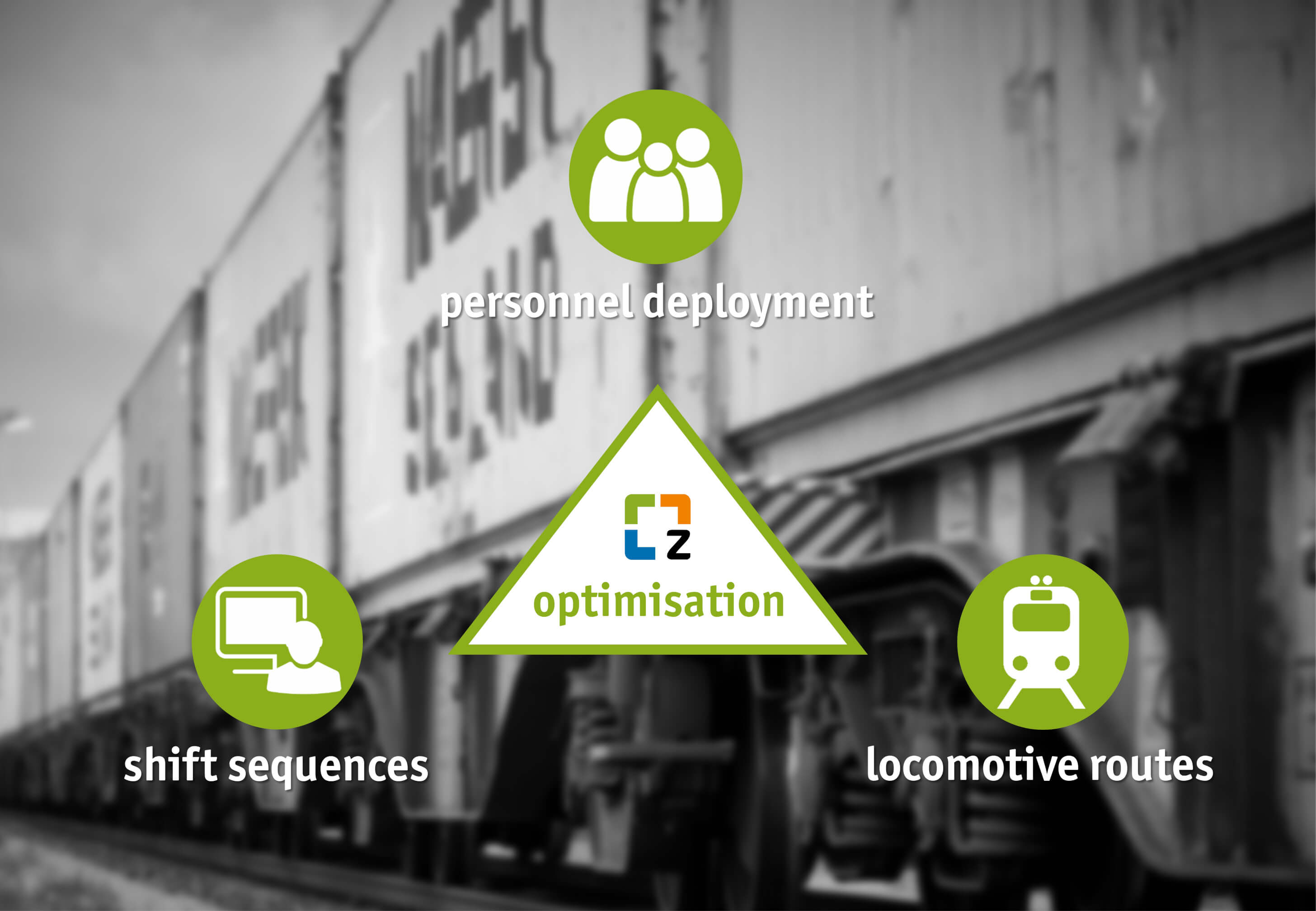 Optimal planning at the press of a button
The solution focuses on intelligent algorithms which perform quantitative optimisation tasks, particularly in the field of resource planning. The planning tasks in rail freight transport are very complex as a result of the multitude of regulations which must be taken into consideration. The employees' individual needs are frequently only insufficiently taken into account. In addition, the planning must be quickly adapted owing to unexpected events such as staff illness or train malfunctions, rerouting, or timetable rescheduling. With the new solution, the planning process for personnel deployment, shift sequences, and locomotive routes is both automated and optimised. All services are independently identified and allocated by the software in accordance with the legal and collectively agreed provisions, taking employee preferences into account. In the event of absences or changes, the solution generates alternative planning proposals for a quick reaction to operational events. Staff planners and dispatchers benefit from freeing up of a significant amount of their time. All resources are weighed up, taking the interdependencies into account, and are used efficiently. The employees' individual wishes are taken into account in an "exchange platform" via an app. Staff satisfaction is significantly improved through the exertion of influence on their personal schedule.
Experience how zedas®cargo allows for optimal and time-saving scheduling live at InnoTrans 2018 in CityCube, Stand B/201.
Further information about our solution zedas®cargo can be found here.