Product launch - The Resource Manager
14-09-2009
The new module for the optimisation of resource utilization is now available.
Plan – Monitor – Optimise with the new module Resource Manager
Nothing is more constant than change because each new planning process also offers a new chance for optimisation. That's why it's important that a modern asset management solution supports you in flexibly, rapidly and appropriately reacting to changes in requirements. Detailed planning and optimisation of upcoming maintenance work tasks are essential elements of this challange.
With the new module PC-Soft GmbH provides a clearer overview of the work tasks of the maintenance and service organisations. All processes can be quickly and easily planned, available resources are displayed and bottlenecks identified at an early stage.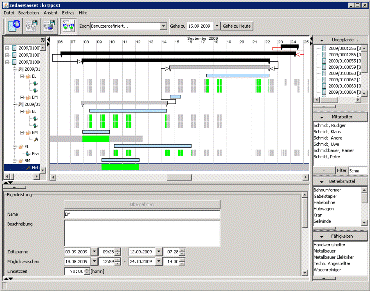 The new module…
supports your workshop and service team in optimally planning upcoming work tasks
creates cross-sectoral and cross-organisational transparency for linked processes
visualises cost savings potentials and improves resource utilisation
ensures demand and quality-oriented use of workshop and service teams
enables monitoring of suitabilities and qualifications
The Resource Manager is part of the software suite zedas®asset available now.