Digital assistant for railway workshops
Efficient and careful maintenance – at a touch
27.08. 2020 | We have been providing mobile solutions for zedas®asset users for over 10 years. Rising user requirements and developing technologies drive us continuously to improve work in the workshop. The new extension zedas®asset Touch combines digital process support and user-friendliness, offering workshop staff even more help with their tasks and documentation duties.
Tailored to the needs of the workshop
The simple graphical interface of the workshop assistant provides a rapid overview of all user-specific activities. Tasks can be selected quickly and easily by touch thanks to the advanced operating concept. Workshop staff can immediately access the information they need, and this minimises lengthy queries and input errors.
The digital assistant guides the user through each individual step. Input fields and selections ensure that staff save all necessary data without errors. The integrated push function allows jobs, processes and checklists to be edited simultaneously by multiple staff.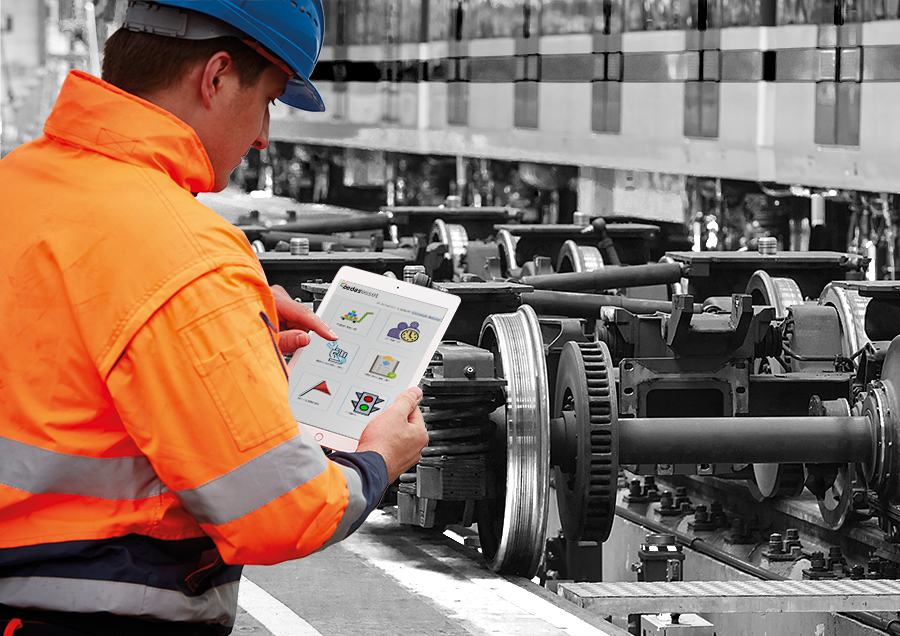 Benefits for workshop personnel and maintenance organisation
The digital assistant helps personnel
document material costs
log hours
enter materials and equipment used
record readings
complete checklists
record subsequent faults
release vehicle for service
The maintenance organisation benefits from comprehensive, correct and consistent data for useful analyses and forecasts.
zedas®asset Touch is being developed as part of release planning. Release is planned as part of Release 3.27.